TTUHSC School of Medicine Students Hosted Mini Camp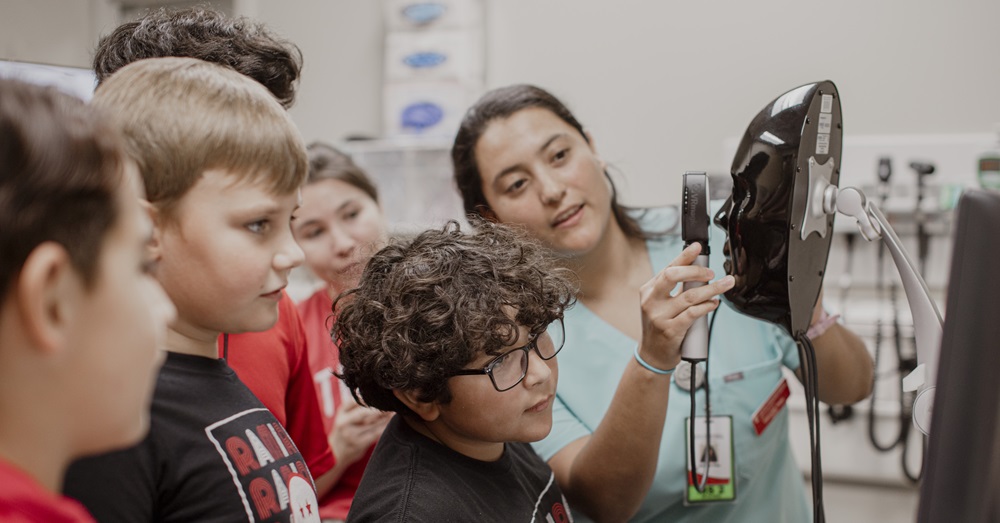 The Texas Tech University Health Sciences Center (TTUHSC) Student National Medical Association (SNMA) hosted 'Docs' for a Day camp on Friday, Oct. 20, for Ramirez Elementary School students. The event was hosted in the Academic Classroom Building at the TTUHSC Lubbock campus.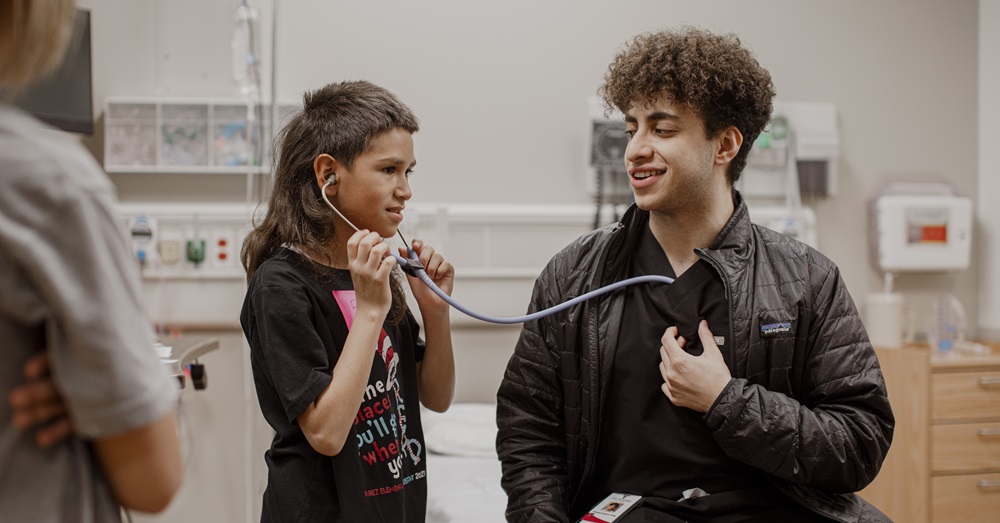 'Docs' for a Day is a mini camp that gives elementary school students the opportunity to discover medicine in an engaging environment, helping cultivate their interest in the field of medicine.
Students received hands-on experience at the TTUHSC F. Marie Hall SimLife Center, diagnosing patients with different medical scenarios and working with ultrasound equipment. Over the course of the camp, students learned how equipment is used by physicians, worked with simulation mannequins in the simulation lab and saw an emergency simulation act.
The goals of this event are to expose the students to the career of medicine and to teach them hands-on clinical skills. The camp is designed to inspire and inform students, allowing them to experience a day in the life of a medical student.
For many years, TTUHSC's SNMA chapter has taken the lead in inspiring students of all ages and all backgrounds, helping young people discover their interest in health care fields.