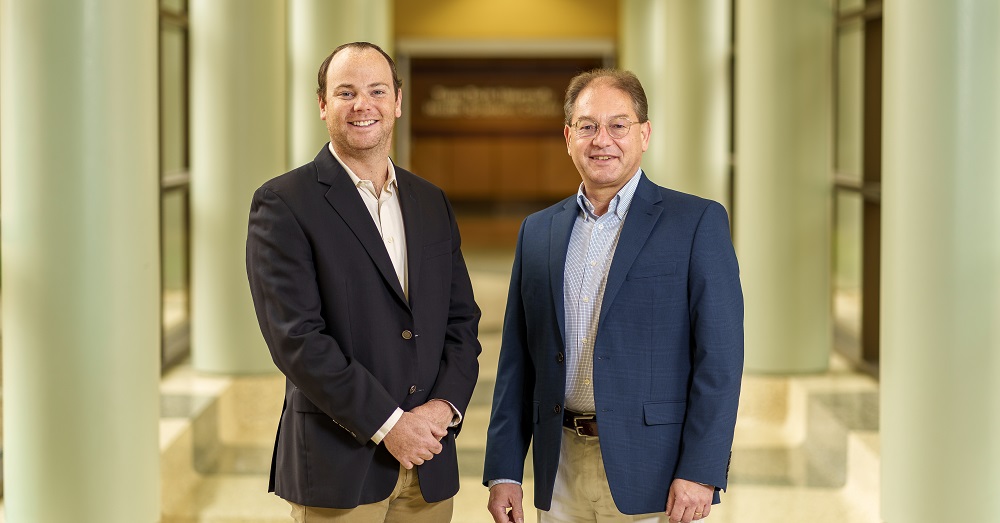 Recent estimates say that more than 400,000 people in Texas are living with Alzheimer's Disease and Related Dementia (ADRD), and more than 1.5 million unpaid family members and friends are serving as informal, uncompensated and often unsupported caregivers for these ADRD patients. For many of these non-professional caregivers, the task of caring for a family member can be a daunting one that can cause them to develop their own health issues.
In addition, family caregivers often feel as though they've lost their identity, and their ability and desire to engage in social activities such as spending time with friends or traveling also is reduced. These changes have been shown to impact the caregiver's psychological functioning, causing them to develop severe anxiety and major depressive disorder. Evidence also indicates caregivers experience strains in their relationship with the ADRD patient, who often is a spouse. They may also face negative biological implications, including higher inflammation and cardiovascular problems.
Despite the pronounced and multiple negative effects of caregiving, Lubbock County, like many other Texas counties, has limited services for family caregivers and individuals with ADRD. With those shortcomings in mind, Texas Tech University Health Sciences Center (TTUHSC) clinical faculty member Jonathan Singer, Ph.D., on appointment with the School of Medicine's Department of Neurology, and Volker Neugebauer, M.D., Ph.D., executive director and chief scientific officer for TTUHSC's Garrison Institute on Aging (GIA), are working to develop programs to help address some of those issues.
"Our project scope is to provide services to family members of individuals with ADRD and Parkinson's," Singer said. "We also want to help people living with those diseases to engage in recreational activities where they get to interact with other individuals who might be having some form of dementia or Parkinson's."
Singer, who also is an assistant professor of psychology at Texas Tech University (TTU), said there are three components to the program they are offering. The first component involves one-on-one sessions with a member of the TTU or GIA team to help caregivers cope with providing care to a family member or friend. The goal is to help them manage issues such as stress and pre-death grief. That program component is funded by the Garrison Family Foundation.
The second component is providing respite care for the caregiver, which is something Singer said was important to the more than 30 caregivers participating in the one-on-one coping sessions. So, after securing a seed grant from TTUHSC's Office of Research and Innovation, the program began providing respite care for eight individuals in February and continues to serve more people.
To take advantage of the respite care, the caregiver takes their loved one to the GIA for three hours of recreational activities, which include arts and crafts, music and discussing the past. Singer said graduate students from TTUHSC's clinical psychology Ph.D. program and undergraduate students from TTU are trained to work with ADRD patients and help to guide the activity sessions. This provides the caregiver with three hours of respite where they are free to do whatever they want.
The third program component is telehealth, which Singer said was necessary for people living outside Lubbock who are often unable to travel to the GIA every week for care. Funding for the telehealth component is provided through TTUHSC's Center of Excellence for Translational Neuroscience and Therapeutics (CTNT). The CTNT serves as an incubator for generating and communicating knowledge related to the neurobiology of clinically relevant disorders.
"We want to provide the caregivers with support, but we also want the individuals with ADRD and Parkinson's to have a good quality of life still," Singer stressed. "And we don't want to forget the rural areas because their access is limited, so we've been trying to build this out from Lubbock and into the rural areas."
Singer said the program also helps the community by providing services at no cost to the patient or caregiver. This not only eases the financial burden on the patient, it reduces the burden on the health care system as a whole because many of these patients and caregivers are on Medicaid or Medicare. And if the person with ADRD is diagnosed before the disease has reached advanced stages, it can help the person remain at home longer and improve the caretaker's ability to cope with a challenging, progressive disease.
The program is in its pilot stage, which includes evaluating feasibility, acceptability, dissemination and implementing the intervention. Singer said they are collecting data to research how the program is making a difference for ADRD patients and their caregivers. More specifically, Singer wants to research how their current intervention is improving quality of life by reducing pre-death grief, caregiver burden and perceived stress. He also hopes the intervention will help the caregiver feel closer to the person with ADRD. The goal is to secure funding that will one day allow expansion to Amarillo, Abilene and the other TTUHSC communities.
"We would love to have spokes out there, and we've talked about trying to build these programs all over Texas, but that is going to take a lot of boots on the ground," Singer said. "We have some partners in Lamesa and in Cochran and Bailey counties. That's really cool, but it takes a lot of work and time, a lot of getting out there. We're starting to work with the Alzheimer's Association of West Texas to try to get our name out a little bit more to expand our services."
The program is currently funded through February 2024, but Singer said he's always thinking three steps ahead. He and Neugebauer, who also is director of the CTNT, have several grant proposals under review and expect to submit more in the coming months. They are working hard to ensure the services don't stop and patients and caregivers never have to pay.
"We know there are more than 400,000 people in Texas that are living with ADRD, and we know there are more than 1.5 million family caregivers who are also going through this," Singer said. "If we can impact one person, there are downstream effects on the whole community. Some people might be nervous or worried; they may not know what to ask or even know what they need to know, so I always tell people to feel free to reach out to me or give me a call. I don't provide clinical services over the phone, but I can point them in the right direction."