Medical Students Met Their Match on St. Patrick's Day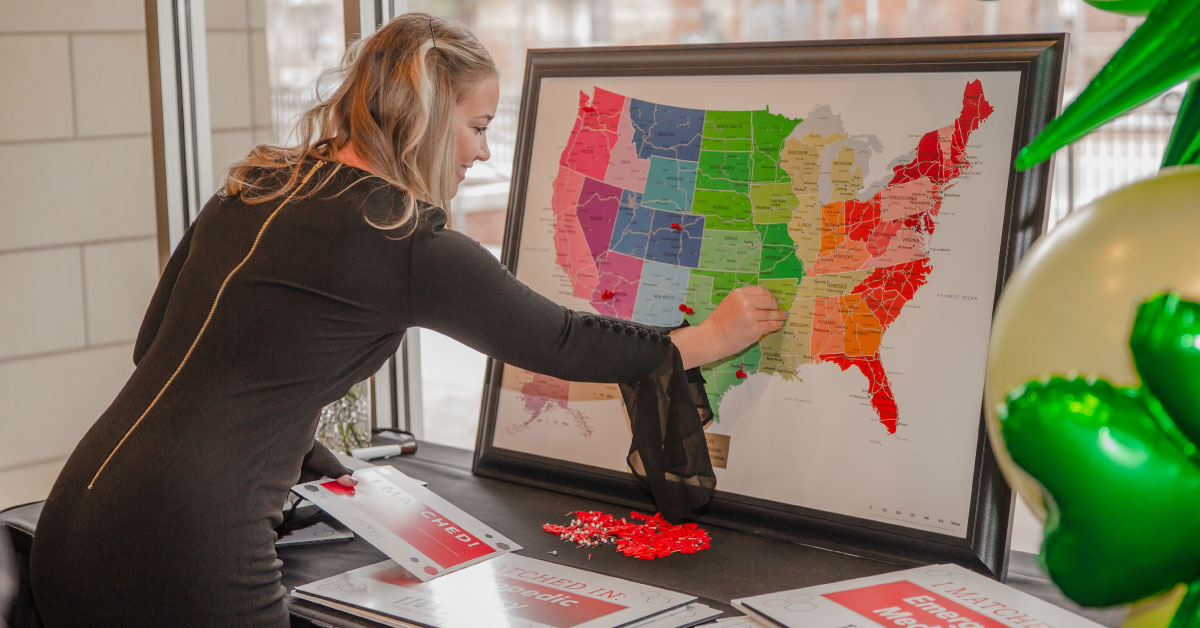 With St. Patrick's Day, thoughts may turn to four-leaf clovers, pots of gold and the luck of the Irish. March also represents springtime, new beginnings and time for Match Day for fourth-year medical students. The Texas Tech University Health Sciences Center (TTUHSC) School of Medicine students participated in Match Day Friday (March 17).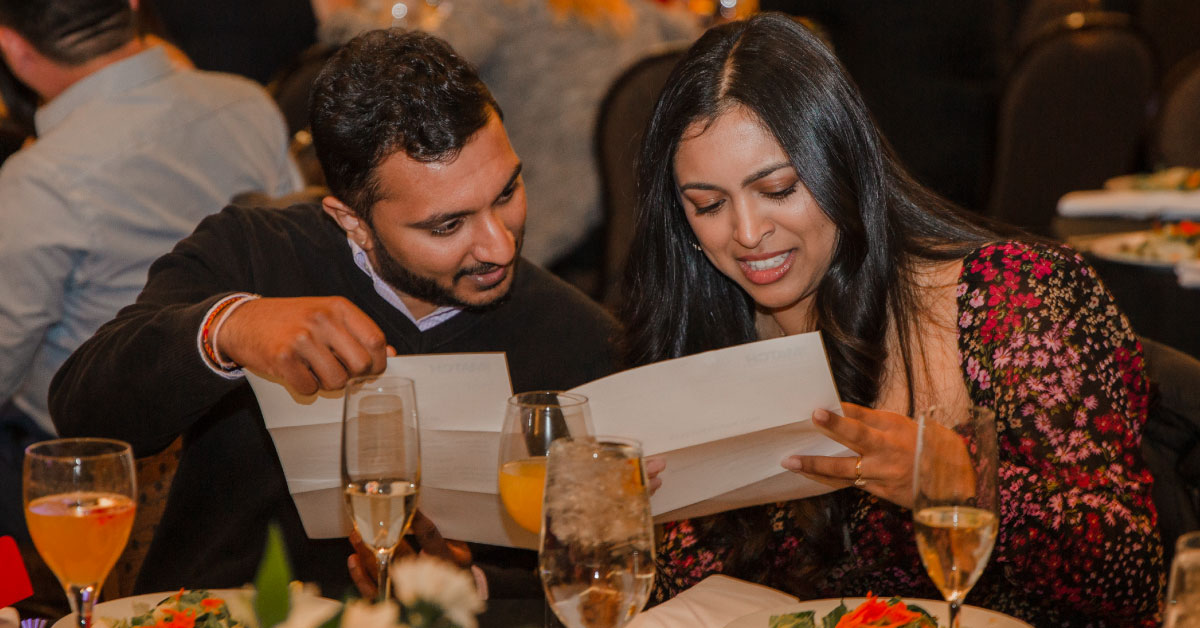 For these students, new beginnings started as they opened their envelopes simultaneously with students across the country. Once opened, the envelopes' content revealed where they will spend the next three to seven years as residents and what specialty they will pursue for their professional career.
Match Day is a nerve-wracking event that has played out on medical school campuses across the country since 1952. Months before Match Day, students begin applying to residency programs in their preferred specialties. Students visit sites to evaluate and ultimately rank their preferred residency programs. At the same time, administrators at each site interview and rank applicants.
The National Resident Matching Program coordinates this process and makes the final match algorithm, which is designed to produce results for students to fill the thousands of training positions available at U.S. teaching hospitals.
This year Steven L. Berk, M.D., TTUHSC executive vice president of clinical affairs and dean of the School of Medicine, said luck is a small part of their match.
"For most students it has been an eight-year journey or longer, intense study and clinical training, a lot of discipline and self-sacrifice and the additional challenge of the COVID-19 pandemic," Berk said. "As the quote says, 'I'm a great believer in luck, and I find the harder I work the more I have of it.' This class definitely has worked tirelessly to get to this point of their medical education."
This year, TTUHSC School of Medicine students matched to institutions including Mayo Clinic (Rochester, Minnesota), Boston University, Yale University, Duke University, UT Southwestern, Vanderbilt University and Baylor College of Medicine.
Of the 173 TTUHSC students, 24 students matched at TTUHSC programs; 96 students (55%) are remaining in Texas; while 83 (48%) of the students matched to a primary care residency program. Others student matches included 10 orthopaedic surgery, 11 OB/GYN, 15 psychiatry, 28 internal medicine and 21 students in pediatrics.
"Our students received a quality education and now will provide exceptional health care across the country," Berk said.