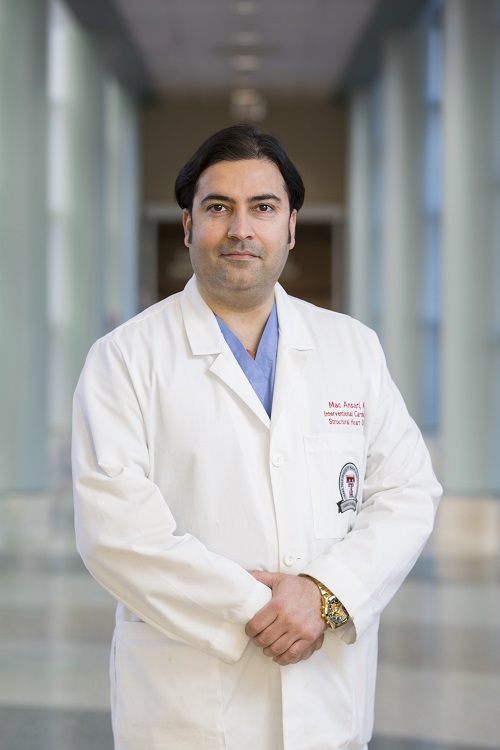 Buffalo Bills player Damar Hamlin's sudden collapse from a cardiac arrest on Monday Night Football gave us a traumatic pause to reflect on our own health and the health of loved ones around us.
Keeping a healthy heart is not just a concern for senior adults. It's something that should be at the forefront of all our minds.
With Valentine's Day around the corner, the month of February not only reminds us to appreciate our loved ones, but also to take care of our own hearts. Declared as American Heart Month, February is a time to pay special attention to your heart and understand the treatment and prevention of cardiovascular disease – the nation's number one killer.
Heart disease can happen to anyone, even when we least expect it. The prevalence of heart disease in the United States is staggeringly high with more than 800,000 people suffering from a heart attack each year. In recent years however, this prevalence has increased in the younger population aged 55 and below, presumably due to the high cardiovascular risk factors manifesting earlier and progressing into more complex disease.
Heart disease in young adults present most commonly in two different forms: non-modifiable congenital heart disease or modifiable by lifestyle changes-acquired heart disease.
In congenital heart disease, one has problems with the heart's structure that have existed since birth. They can affect how blood flows through the heart and out to the rest of the body. This can vary from severe (e.g. missing or poorly formed parts of the heart that are symptomatic most of the time and need to be repair at an early age) to mild (a small hole in the heart) that can be asymptomatic and usually are found incidentally in young adults. For some young adults, signs or symptoms of congenital heart disease such as irregular heart rhythms, blue skin, lips and fingernails, shortness of breath, swelling of legs aren't noticed until adulthood. On the other hand, patients that had congenital heart disease repaired at an early age may have symptoms return years after a heart defect is treated.
Acquired heart disease in young adults develops due to exposure of risk factors such as hypertension, obesity and diabetes. This is modifiable by lifestyle changes including diet, exercise and stopping smoking.
Lisa Marie Presley's untimely death from a sudden cardiac arrest is another reminder of the increasing dominance of cardiovascular disease in younger adults, especially for women. Women remain largely underdiagnosed and undertreated due to atypical symptoms associated with the heart.
In 2010, the American Heart Association created Life's Simple 7 to define ideal cardiovascular health risk factors that that people can improve through lifestyle changes: stop smoking, eat healthier, get active, lose weight, manage blood pressure, control cholesterol and reduce your blood sugar. In 2022, the American Heart Association added healthy sleep to the list making it Life's Simple 8. As a component of heart health, the American Heart Association states "studies show short sleep duration or poor sleep quality is associated with high blood pressure, elevated cholesterol and atherosclerosis. And habitual short sleep increases the chance of cardiovascular events."
The new guidelines also suggest eliminating exposure to vaping and secondhand smoke, adjusting cholesterol and blood sugar measures and creating a new guide to assess diet.
The good news is that research shows even small, simple steps can make a big difference in a person's cardiovascular health. Achieving at least 5 of the Life's Simple 8 metrics can cut the risk of cardiovascular disease by 50%.
Visit the American Heart Association's My Life Check at https://mlc.heart.org/ to determine your heart health. If you have questions or concerns about your heart health, talk to your physician about taking steps to keep your heart healthy.
Mohammad "Mac" Ansari, M.D., is an interventional cardiologist and vice chair of clinical research at the Texas Tech University Health Sciences Center and the director of the Cardiac Cath Lab and Structural Heart Disease Program at Texas Tech Physicians Center for Cardiovascular Health.