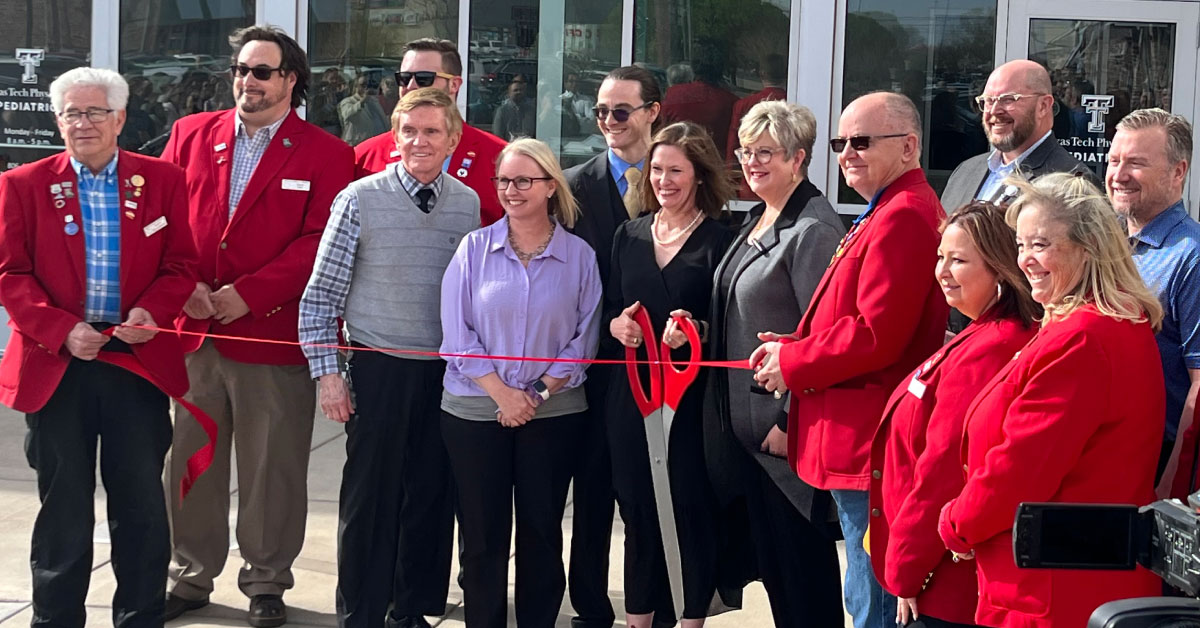 Texas Tech Physicians celebrated its expansion to southwest Amarillo Tuesday (April 4) with a ribbon cutting for its new Texas Tech Physicians Pediatrics clinic. The clinic is located at 6017 Hillside Road, Suite 500.
Texas Tech Physicians is the clinical practice of Texas Tech University Health Sciences Center (TTUHSC) that provides a comprehensive patient care experience by offering innovative solutions from experts in the university community. Through expert-driven care, providers embrace new developments, research and advancements to enhance health care capabilities for the people of the Panhandle and beyond.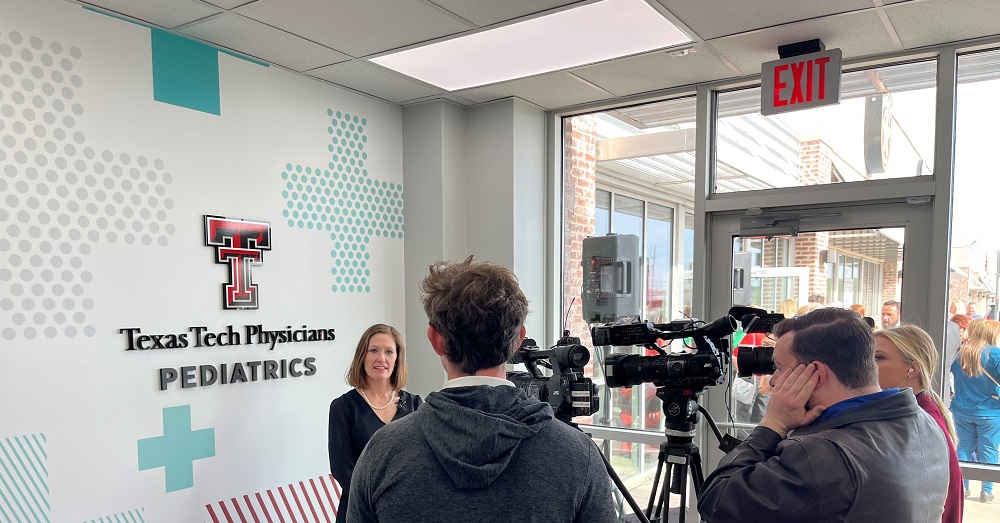 The Health Professions Resource Center at the Texas Department of State Health Services (DSHS) assessed Texas physician supply and demand in 2020. The study found is the shortage of all physicians statewide is projected to increase from 6,218 full-time equivalents (FTEs) in 2018 to 10,330 FTEs in 2032. Psychiatry and pediatrics are both identified by DSHS as a critical shortage in the Panhandle.
"TTUHSC School of Medicine is determined to train more pediatricians and fill this void.," TTUHSC School of Medicine Regional Dean Richard Jordan, M.D., said. "Almost all new pediatricians entering practice in Amarillo are TTUHSC-trained. The TTUHSC pediatric training program is essential for the care of children in Amarillo and the Panhandle."
Last year, Texas Tech Physicians Pediatrics had more than 37,000 visits at the clinic located at 1400 South Coulter.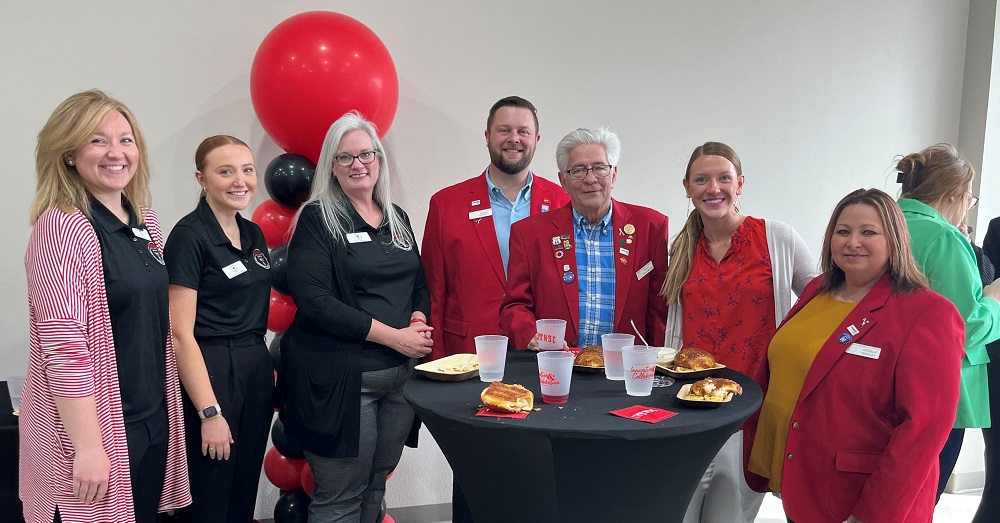 "A shortage of physician pediatricians has developed as some long-standing pillar pediatricians in the community have retired," Shannon Herrick, M.D., TTUHSC School of Medicine regional chair of pediatrics, said. "Also, over the past ten years, it has proven difficult to recruit new physicians into this community. Because of the pediatric residency program at TTUHSC, several new physicians have trained in Amarillo and have learned to love this community. As a result, we are helping bridge the gap created by the shortage of physicians."
The new clinic includes ten patient rooms and two waiting areas. Services include well-child visits, immunizations and acute visits. Within the Texas Tech Physicians Pediatrics team, some of the most specialized pediatric doctors in the Panhandle are accessible. Because Texas Tech Physicians doctors are also leading educators and researchers, children have access to expert-driven care that is close to home in the heart of Amarillo.
"Having a child that needs pediatric specialty care in an inpatient or outpatient setting is very stressful for both the child and families," Herrick added. "That's especially true if you have to travel long distances. At Texas Tech Physicians, we want to keep families local for their children's health care."
The expansion will allow physicians more space to see more kids– those general pediatric visits that are so critically important to a child's development. The two doctors practicing at the new location are Kinsley Stepka, D.O., and Anders Leverton, M.D., Both providers completed residency with the TTUHSC Department of Pediatrics.
For more information about the new clinic, visit www.texastechphysicians.com or call (806) 414-9090.