Laura W. Bush Institute for Women's Health hosts presentation by Lee Woodruff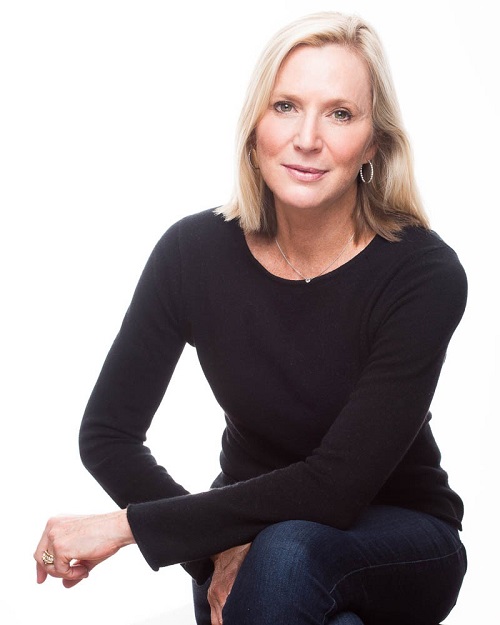 Lee Woodruff has a personal perspective on what to do when life is suddenly turned upside down. The Texas Tech University Health Sciences Center's (TTUHSC) Laura W. Bush Institute for Women's Health will host, "In an Instant" with Lee Woodruff, 11:30 a.m. to 1 p.m. Thursday, April 27 at the Overton Hotel and Conference Center in Lubbock, 2322 Mac Davis Lane.
Woodruff is a journalist, consultant and co-founder of the Bob Woodruff Foundation, which has raised over $80 million to support wounded veterans and their families. In their best-selling book, "In an Instant," Lee and her husband Bob candidly shared their journey to recovery and healing following the traumatic brain injury he suffered while covering the war in Iraq for ABC News. In her upcoming luncheon presentation, Woodruff will share personal insights into how grit, love and humor can help significantly when facing life-altering events and uncertain times.
"Texas Tech University Health Sciences Center's focus is on enriching lives in ways that lead to better health," TTUHSC President Lori Rice-Spearman, Ph.D., said. "Lee Woodruff's message reflects how hope, faith, resiliency and support from our circle of people impact our emotional and mental health as we navigate daily life. I'm truly grateful for the Laura W. Bush Institute for Women's Health and their efforts to bring such inspirational stories to our communities, such as the one Lee will share."
TTUHSC's Laura W. Bush Institute for Women's Health is dedicated to improving the lives of women and girls in Texas and across the nation by advancing multidisciplinary science in women's health. Recognizing that differences matter, the Institute promotes health, individually inspired, through scientific investigation, translation of science into practice and providing outreach that impacts the community for today and tomorrow.
Deadline to purchase tickets is April 20th. Individual tickets are $150.
Sponsorship Table Levels include: Platinum - $25,000; Gold - $10,000; Silver - $5,000; Bronze - $2,500; Patron - $1,500. A VIP opportunity is available at 10 a.m.
For tickets and more information, go to www.laurabushinstitute.org/events or contact Prim Naegele.