Strengthening the Culture to Create an All-Inclusive Foundation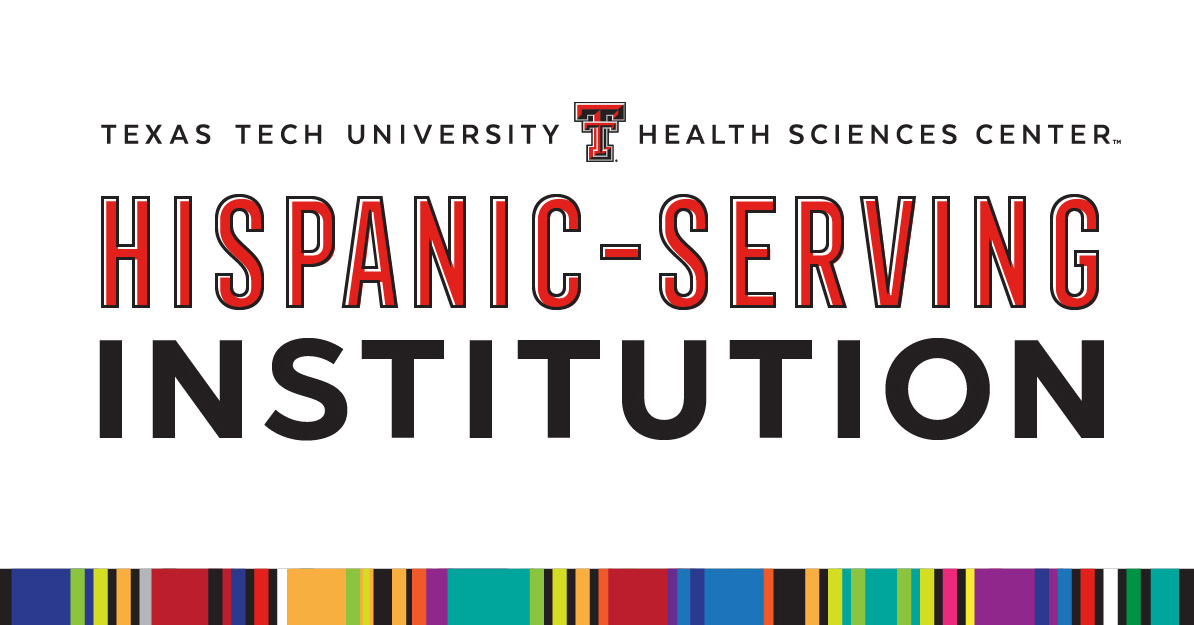 On February 24, Texas Tech University Health Sciences Center (TTUHSC) President Lori Rice-Spearman, Ph.D., announced that the U.S. Department of Education has recognized TTUHSC as a Hispanic-Serving Institution (HSI). HSI designation enables the university to strengthen its ongoing efforts to recruit and support underrepresented students, grow a more diversified faculty and better serve its communities as a comprehensive health care institution.
TTUHSC is only the third health sciences center in the state of Texas to receive HSI status. Rice-Spearman said the HSI status builds on the university's foundation to enrich the experiences of all underserved populations and train future health care professionals to serve a more diverse population.
"This recognition as a Hispanic-Serving Institution supports our vision to transform health care through innovation and collaboration," Rice-Spearman said. "The status expands opportunities to work collaboratively not only within our institution, but also with external community partners in all areas of academic medicine. As a result, we anticipate leading efforts where innovative contributions allow us to better serve all populations, establishing a culture that will serve as a model for others."
This accomplishment positions TTUHSC among the 569 institutions across the country that claim HSI status – which also makes available dedicated U.S. Department of Education Hispanic-Serving Institutions Grant Programs.
According to Best Colleges, in 1976, Hispanic students made up 4% of all college students; by 2019, they represented nearly 22% of college students. Today, Hispanic/Latino students rank as the second-largest ethnic group in higher education and . HSIs educate 66.8% of all Hispanic students in the United States.
To receive HSI status, the U.S. Department of Education requires a Hispanic/Latino undergraduate student population of at least 25% in addition to other criteria. TTUHSC reported 27% of Hispanic undergraduate students in Fall 2019 and began the process of applying for HSI designation.
HSI was established under Titles III and V of the Higher Education Act of 1965 to improve higher education accessibility for Hispanics and makes available grant funding through the U.S. Department of Education and other federal agencies. Rice-Spearman explained that this will help the university leverage resources on a national level to support coursework, outreach programs and research opportunities to enhance the cultural experiences and environments for students, faculty, staff and patients.
As a Hispanic-Serving Institution, TTUHSC continues to take thoughtful, innovative, and inclusive steps forward, training the next generation of health care providers that will serve a more diverse population across Texas.