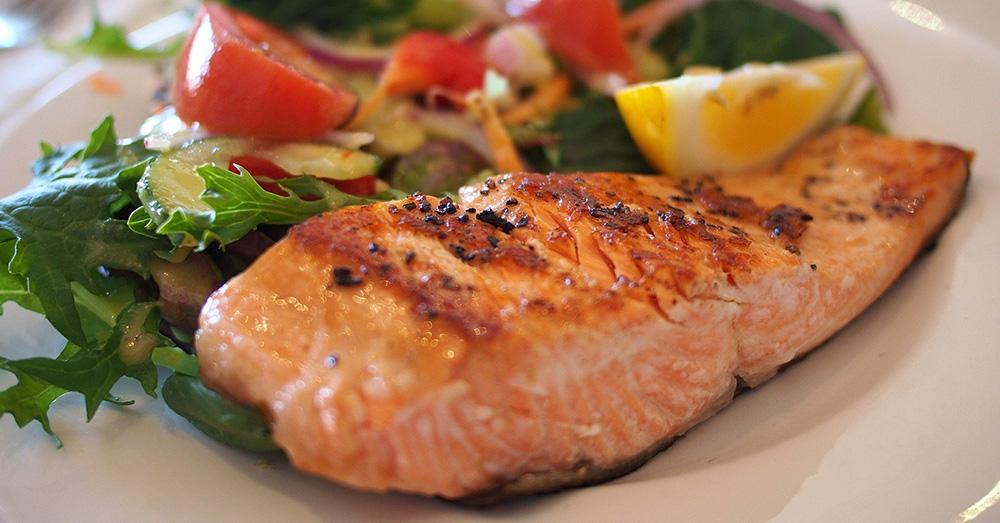 As the Lent season continues, many people in the Christian faith are abstaining from eating meat on Fridays during the 40 days before Easter. Pregnant and lactating individuals, however, may have some concerns about fish and other seafood consumption due to potential side effects from heightened mercury intake. Teresa Baker, M.D., the co-director of the InfantRisk Center at Texas Tech University Health Sciences Center in Amarillo, says eating fish is an excellent way to get much-needed nutrients.
"It's actually really good for people to eat fish on a regular basis," Baker said. "In fact, in our area, probably people under-consume fish, and fish is good for developing brains in babies, both for pregnancy and lactation, as long as you're careful about the fish intake."
Baker says seafood is low in saturated fat and a good source of high-quality protein and micronutrients including vitamin B12, vitamin D, calcium, iron and zinc. It is also an important dietary source of polyunsaturated omega-3 fatty acids that the human body is unable to make. These nutrients improve cardiovascular health and better infant health when included in the diet of pregnant people.
The concern for some pregnant and lactating individuals involves excess mercury consumption. Mercury is found naturally in the air, water and soil. However, developing fetuses, young infants and children are particularly sensitive to the toxic effects of methylmercury on the brain and nervous system.
"Really there are a few fish that we know are traditionally high in mercury and that can be dangerous for a developing baby," Baker says. "Tuna is probably the biggest one that we deal with, and then swordfish, shark and king mackerel."
Advice from the FDA is available in an online chart. Based on that advice, the InfantRisk Center suggests that pregnant and lactating individuals incorporate no more than two to three servings per week of fish like salmon, tilapia, scallops or shrimp. Individuals should eat no more than one serving per week of fish like halibut, mahi-mahi or snapper. Fish like swordfish, king mackerel, marlin, orange roughy, shark, tilefish, tuna and bigeye should be avoided.
Consuming a variety of seafood from the FDA's best and good choices categories is recommended. If a pregnant person happens to have a serving of fish from the choices to avoid category, reducing and limiting seafood intake to those from the other two categories in the subsequent week may help to balance out methylmercury exposure.
"What we try to aim for is two to three servings a week of fish, and that's a lot for people around here," Baker says. "I really do think the fear of fish is overdone and that we probably should encourage fish consumption more than anything."
For more information on fish and fish oil supplement consumption visit the InfantRisk Center's website. ​The InfantRisk Center (IRC) is a world-wide call center that is used by physicians, nurses, lactation consultants and mothers in every part of the world. IRC staff help people evaluate the risk to the infant from exposure to multiple drugs and work to keep moms breastfeeding.