Surgeon General's call to action for the media, health care experts and families
In December, U.S. Surgeon General Vivek Murthy, M.D., issued a new Surgeon General's Advisory that emphasized the urgent need to address the country's undeniable youth mental health crisis.
The advisory, which details recommendations for families, community organizations and other professionals, calls for coordination of all individuals who might be able to protect the health of the nation's youth during the pandemic. Murthy explained that feelings of depression and thoughts of suicide were alarmingly present among young people even before the spread of COVID-19, and the pandemic has caused new challenges.
Astik Joshi, M.D., FAPA, faculty member in the Department of Psychiatry at Texas Tech University Health Sciences Center (TTUHSC) and one of few psychiatrists in the country with additional specializations in pediatric psychiatry and forensic psychiatry at Texas Tech Physicians, detailed below what this advisory means for health care professionals in this field and what local implementations are in place to protect the health and safety of young people. In addition, Joshi discussed how media outlets might assist young people's mental health.
Micah Park, M.D., a second-year resident at TTUHSC with an interest in child and adolescent psychiatry, also provided contributions to this topic as a training physician.
Professional Care for America's Youth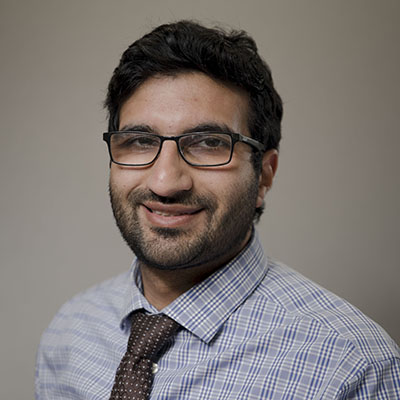 Astik Joshi, M.D.
The Surgeon General's advisory details a list of ways the country's health care professionals can ensure the safest, healthiest future for young people. Among these recommendations, Murthy emphasizes the importance of prevention, routine screenings, and collaborations with other professionals outside the clinic setting.
The first acknowledgment made regarding recommendations for health professionals is that the ideal treatment of mental health challenges is often to prevent them. This includes the education of families regarding their role in early childhood development.
Because every child's mental health issues are unique, a one-size-fits-all approach will not work. When a child is experiencing difficulties, it is essential to feel loved and supported. A child's primary and emotional needs can only be met by their parents and caregivers. Kids need to know they are unconditionally loved and supported.
There are numerous mental health resources available online. In addition to providing information on various mental health resources, National Alliance on Mental Health has regional chapters that can connect you to local resources. For example, the American Academy of Child & Adolescent Psychiatry is the largest group of child and adolescent psychiatrists. It also includes information pages for both parents and children on mental illnesses and a variety of other topics, such as children and divorce, how to cope with natural disasters, how to deal with bullying and how to inform young people about self-restraint. In addition, the school counselor, pediatrician or family medicine doctor is an excellent resource for more specific questions about referrals to local psychiatrists and counselors.
The Importance of Routine Screenings
Additionally, routine screenings are essential to protecting young people–especially in today's challenging environment. These mental health checks can be provided by a health care professional in well-visits or annual physicals and by a professional at school. Screenings are designed to understand a young person's potential mental health challenges and risk factors. The advisory explained that screenings "should account for the diverse ways in which mental health challenges can manifest, such as changes in physical health, sleep patterns, and behaviors."
Routine check-ups allow for identifying at-risk youths or those who already suffer from mental illnesses. Evaluations help identify those who need further therapeutic help than they currently receive. Those who get intervention more rapidly usually have improved outcomes. With severe illnesses such as clinical depression, the longer people wait before getting assistance, the more their emotional recovery is delayed significantly. Clinicians might carry out routine check-ups for young individuals because their lifestyles constantly evolve: moving schools, making new friends or going through life changes can all contribute to adolescent mental health problems. A caseworker, primary care physician or the emergency department may screen for mental illnesses in youth and monitor treatment responses. Voluntary screening could be done by those caring about the child's welfare—children need dependable adults to advocate for them.
As much as our children strive to become self-sufficient adults, they are still dependent on the mental health of those who look after them. For example, babies raised by depressed mothers are more likely to be malnourished. Teenagers whose caregivers suffer from mental health issues may feel helpless in their efforts to assist their loved ones. A caregiver receiving help for their own mental health issues will be more equipped to see and understand if their children have mental health problems.
Community Collaboration and Resources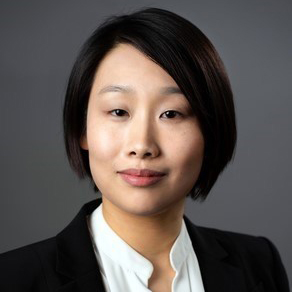 Micah Park, M.D.
When protecting youth within the community, collaboration is a crucial element. Families, professionals, and programs can combine their knowledge to most accurately understand the multifaceted nature of a child's mental well-being. Murthy's suggestions include combining the clinical staff with community partners and child-serving systems.
Teachers and schools must be well-versed in the issues surrounding the mental health of their students. Most children in our country spend more time in school and with their peers than with their parents or other family members. Teachers, sports coaches and school counselors can build trust and long-term relationships with students, allowing them to identify and intervene with children who are at risk. Unfortunately, even though primary care physicians and pediatricians are trained in treating mental health illnesses in children and adolescents, they do not have the time or the opportunity to develop the same level of trusting relationships with children as they do with the trusted adults in children's social circles.
Child Psychiatry Access Network, Campus Alliance for Telehealth Resources, child psychiatry outpatient services, and a fully established training program for child and adolescent psychiatrists at the TTUHSC provides a solid foundation for those seeking expertise in child mental health care. Notably, two prominent faculty physicians at TTUHSC School of Medicine have performed extraordinarily in their endeavor to protect the children's mental health in the community in recent times. The chair for the Department of Psychiatry, Sarah Wakefield, M.D., along with the medical director of the Division of Child Adolescent and Forensic Psychiatry, Department of Psychiatry at the medical school, Astik Joshi, M.D., have taken substantial measures to protect the youth by increasing the access to mental health care to both the schools and other physicians in the West Texas region.
The Responsibility of Modern Media Outlets
The Surgeon General's advisory sections are dedicated to media organizations, social media outlets, journalists, and the like. Such careful attention is paid to these groups because of their overwhelming impact on today's youth.
The internet has completely changed how our young people interact with each other. They have had quicker access to more information, more interactions with their peers, and a broader factual understanding of what was going on in the world.
Unfortunately, this has been shown to harm our children. A recent report revealed that one of the tech companies continued to promote content online that exacerbated body image issues in one in every three girls. However, we also know that the internet has provided marginalized groups with a more robust platform to advocate for their rights. As a result, it is our responsibility as adults, parents, and caregivers to moderate children's access to online content. For this to happen, our children must trust that we are acting in their best interest when we, for example, limit their internet usage or access to websites. Older generations must lead the way in preparing our children for life in this brave new world.
COVID-19 and Media Consumption
During the pandemic, children have become more reliant on the internet for personal enjoyment. As a child's education and social connections moved online, their satisfaction increased. Admittedly, more exploration from parents and guardians is needed in this area. It is far more challenging to make sense of our children's activities when they are on the web. We cannot always tell if the content our children consume is appropriate for their age, or know for certain who our children are communicating with. While we do not wish to be alarmist about every social interaction, it is difficult to overstate the enormous potential for abuse that exists today.
According to the advisory, teenagers' non-school-related screen time has increased from 3.8 to 7.7 hours per day since the pandemic began. As a result, media outlets must pay more attention to the context and framework in which they present information.
Murthy recommends that we recognize the potential positive or negative impact of information, and that we normalize stories and situations involving mental health challenges.
Providing warnings allows viewers to decide whether or not to engage with the content. Murthy also advises providing positive stories and ways to make a difference. Adding healing stories to the tidal wave of negative news can give teenagers hope that they don't get from their daily media intake.
When the media addresses mental health issues, it must avoid harmful stereotypes and normalize mental illness. The advice "includes tales of people seeking help, getting help, and recovering. These can be friends, family, neighbors, or even strangers (not just mental health professionals)."
Hard-Earned Lessons
COVID-19 exposed numerous flaws in our health care system and our understanding of our own mental health needs.
There is still much to learn about the etiologies of mental health illnesses, and this is especially true for mental illnesses in children. We are looking for new and improved treatments for our children that are more effective and have fewer side effects. There is still a high demand for pediatric practitioners and educators.
Despite the apparent conditions and areas of improvement, those practicing in mental health are constantly reminded that adolescent patients are much more than statistics. Despite the hardships, tragedies and life experiences, a child does have the potential for intrinsic adaptability and the ability to bounce back and thrive.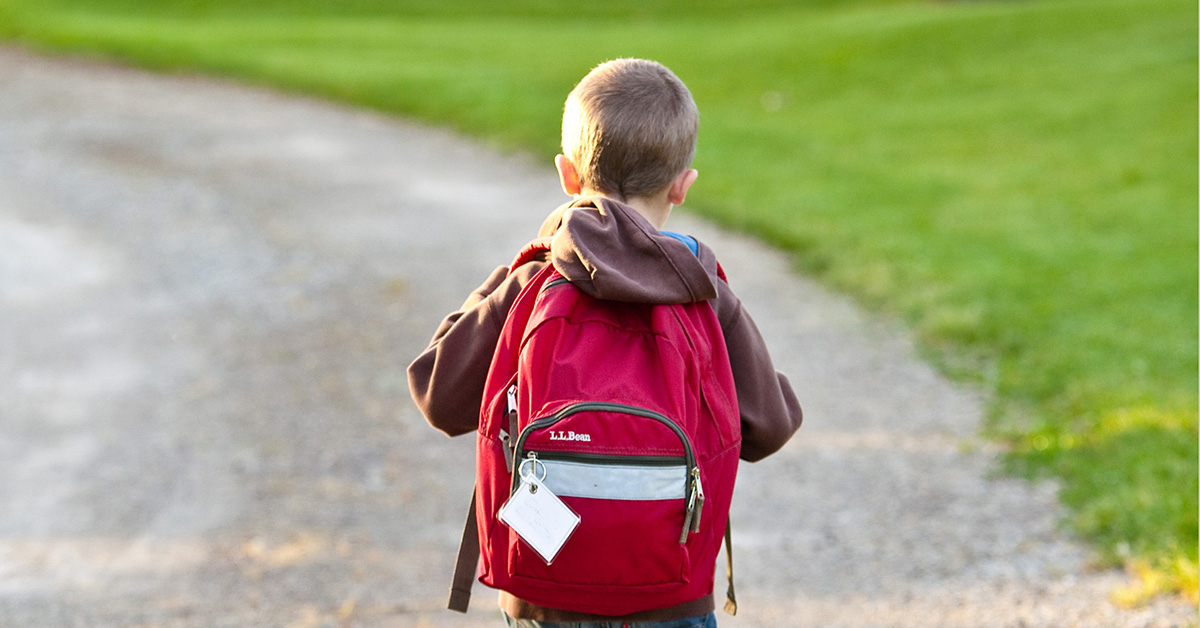 Looking ahead, the TTUHSC community is ready to protect the physical and mental health of the next generation, using the Surgeon General's advisory as a guide. But, as Dr. Murthy stated, healthcare organizations alone cannot effect change. There is no easy path to adulthood for any child, and these necessary changes will not happen overnight.
Accepting mental health as an integral part of overall health and empowering children and families to learn about their challenges are crucial first steps toward a healthier young population. In addition, focusing on education, access and data collection can help children's healthy development in 2022 and beyond.
The hope is that the pandemic has highlighted the critical need for additional resources in child and adolescent psychiatry. As awareness grows, more resources and personnel will be invested in youth mental health. Furthermore, better understanding will reduce mental health stigma, allowing better access and treatment for future generations.