The Campus Alliance for Telehealth Resources (CATR) program has been an ever-evolving project since its formation. Created with the ultimate goal in mind of providing mental health assessment and care in the school setting for those in rural areas, CATR has successfully worked at achieving that goal throughout each step of the program's journey. As of September 1, 2020, CATR is now CATR: Supported by TCHATT, which has allowed expansion into new regions and new school districts.
Senior Program Director of Student Services Ronda Eade, Ph.D., LPC-S, works alongside her team to partner with school districts, allowing CATR to interact directly with students as needed.
"My team focuses on providing direct brief intervention to the student by partnering with school districts," said Eade. "This allows for greater access to mental health services to individuals that might not otherwise receive such services."
All of these services are free of charge to the student, the student's family and the school.
Program Growth and Support of TCHATT
Established in 2013 under a different name, the CATR program started as a testable model, designed to provide mental health services to rural school districts with limited mental health resources. Throughout the past nine years, the program has expanded and adapted through grant and Texas Legislature-appropriated funding, partnering with Texas Child Access Through Telemedicine (TCHATT) and becoming the revolutionary program it is today.
"[TCHATT] was a program developed by the Texas Child Mental Health Care Consortium," said Eade, who explained that the consortium was created by the 86th Texas Legislature in an effort to improve mental health care for children and adolescents across the state, utilizing health-related intuitions.
"Because Texas Tech University Health Sciences Center already had CATR in place, TCHATT has enabled the CATR program to expand significantly."
This significant expansion spans across the Panhandle Plains region of Texas and extends slightly into the Big Bend, Hill Country, and Prairies and Lakes regions. A list of enrolled school districts can be found on CATR's webpage.
How These Services Help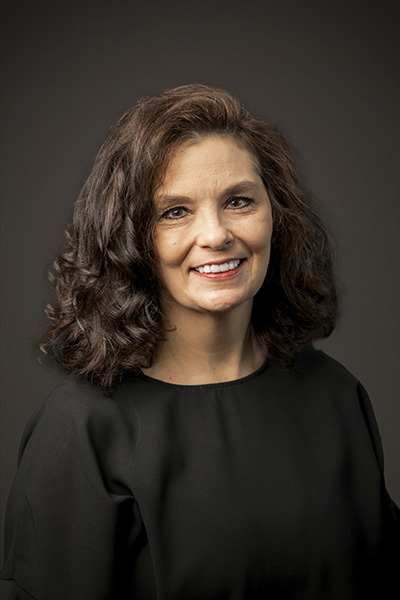 This program offers critical services for both students and professionals. Offering services in both categories is part of what sets CATR apart–the combination allowing for more all-encompassing services for the students and for the faculty and staff that serve them.
According to Eade, student services directly meet the needs of students through brief intervention, psychological services, medication management through psychiatry, or a combination of services. Educational services allow for collaborative learning among professionals, campus-specific topics to students and/or faculty and staff, and other educational opportunities. Through these avenues, CATR: Supported by TCHATT addresses the needs of individual students and groups of students.
Eade also explained that being there for the professionals in these school systems is crucial in today's academic environment.
"Because teacher burn-out rate is very high, having educational services that meet the needs of the professional is vital.," said Eade. "Having better resources, access to evidenced-based techniques, and support outside of the school allows for professionals to benefit. By providing mental health education, communities can create a culture of mental health literacy and peer support that is sustainable and fosters hope, help, and healing."
Why West Texas?
Ultimately, West Texas is the perfect place to develop this kind of telehealth program. By providing this kind of access, young people and families can receive quality care without the region's usual prolonged appointments or daunting drive-time.
"West Texas is a mental health shortage area–several of our rural areas are designated as a mental health crises area in terms of providers," said Eade. "The average wait time to see a child and adolescent psychiatrist or other provider can be 6-12 months." With access to CATR: Supported by TCHATT, that wait time drastically decreases.
Having a largely rural service area, too, means families having to drive long distances to obtain the services they need. This telehealth program allows the student to receive services in their home community.
Continuing to Learn and Develop
While working hard to expand and grow, Eade recognizes how far the program has already come.
"The growth of our program is one area that I am specifically proud of because it speaks to the number of students that receive our services–and those that have the potential to receive our services," Eade said. "Student Services and Educational Services work well together to provide as many resources and as much access to students as possible."
Considering the changes in young people's lives throughout the COVID-19 pandemic, and the urgent need for professional attention to the country's current youth mental health crisis, developing this program is more important now than ever before.
"Suicide is the second leading cause of death for individuals 10-24 years of age," said Eade, adding that anxiety, depression and non-suicidal self-injury are also at alarmingly high rates.
"The last two years of living through a pandemic have certainly increased the need for mental health services for many. CATR: Supported by TCHATT is an excellent resource and we will continue to grow and develop to focus on more students and student needs."