College and professional sports star Tim Tebow delivered a keynote address at the Power of the Purse luncheon and fundraiser on Thursday, April 14 at the Amarillo Civic Center. The event raised more than $375,000 for the Laura W. Bush Institute for Women's Health at Texas Tech University Health Sciences Center (TTUHSC).
"This year's luncheon feels extra special after making virtual adjustments due to the pandemic during the last couple of years," Courtney Vanderham, co-chair of the event, said. "Our attendees really came together today ready to positively impact women's health, and we are so grateful."
Proceeds from the event will benefit programs dedicated to improving the lives of women and girls in the Panhandle and beyond by advancing multidisciplinary science in women's health. Power of the Purse funding in 2022 will enable the Institute to continue with the TTUHSC Human Sex Trafficking Symposium for health care providers across Texas. Additionally, the Institute will assist with funding the launch of the new Texas Tech Physicians OB/GYN clinic in Canyon.
Proceeds will also support the establishment of a TTUHSC School of Nursing scholarship in honor of Valerie Kiper, R.N., DNP, regional dean of TTUHSC School of Nursing.
As always, seed grants for research focused on sex and gender differences and community outreach programs are pivotal to the Institute's mission.
"The partnership between TTUHSC and Laura W. Bush Institute for Women's Health is the gold standard for others to emulate," Sonja Clark, co-chair of the event, said. "I'm so honored to be a part of the volunteer team; they are impacting lives. We may have women's health in our name, but the reach is far greater as a result of us focusing on our health differences."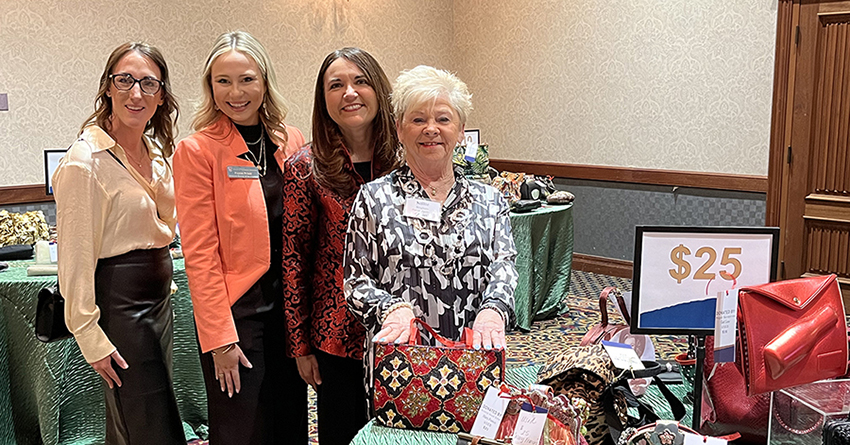 The Laura W. Bush Institute for Women's Health, established in 2007, works collaboratively with TTUHSC institutes and schools to invest in scientific investigation, provider education and community impact
"Differences matter in health care, and the Institute is fiercely passionate about helping women in our communities take care of themselves so that they can, in-turn, take care of their families," Angela Knapp Eggers, Laura W. Bush Institute for Women's Health senior director said. "Power of the Purse enables us to promote pivotal matters in women's health. This tremendous community can take pride in knowing they help us make a definitive difference."
Power of the Purse 2023 is scheduled for April 13. For more information, visit the Laura W. Bush Institute for Women's Health website.