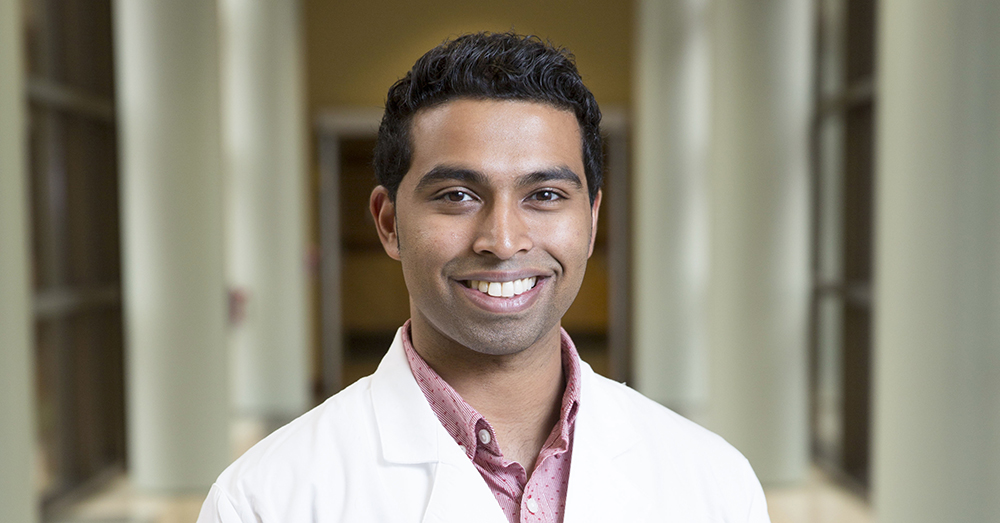 Winslo Idicula, M.D., an otolaryngologist for the Texas Tech Physicians Ear, Nose and Throat (ENT) clinic in Lubbock and an assistant professor of otolaryngology for the Texas Tech University Health Sciences Center (TTUHSC) School of Medicine, recently was recognized as one of Texas Monthly's 2021 Texas Super Doctors Rising Stars.
To be selected a Rising Star, a physician is evaluated on numerous factors, including professional achievement, disciplinary history and evaluation by an expert physician review panel.
"It was great to receive this recognition and I am deeply honored," Idicula said. "I believe this award is not an individual victory, but it reflects the tireless efforts of an exceptional otolaryngology team that I work with. This team goes above and beyond to provide excellent care for our patients and I would like to praise the otolaryngology staff and nursing team who helped to make it possible to obtain this recognition."
TTUHSC's Otolaryngology Department provides adult and pediatric care to a broad area of West Texas through the Texas Tech Physicians ENT clinic. Idicula said his recognition by Texas Monthly magazine will help to exemplify the quality of care the clinic provides its patients.
"It may give patients a better idea of the physician they may be seeing and who is providing care to them," he added.
Joehassin Cordero, M.D., FACS, professor and chair for TTUHSC's Department of Otolaryngology, said the department is very proud of Idicula and his selection as a 2021 Texas Super Doctors Rising Stars.
"We are honored having him as part of our department and as Lubbock's only board-certified pediatric otolaryngologist," Cordero said. "He is a fantastic and gifted doctor and colleague."