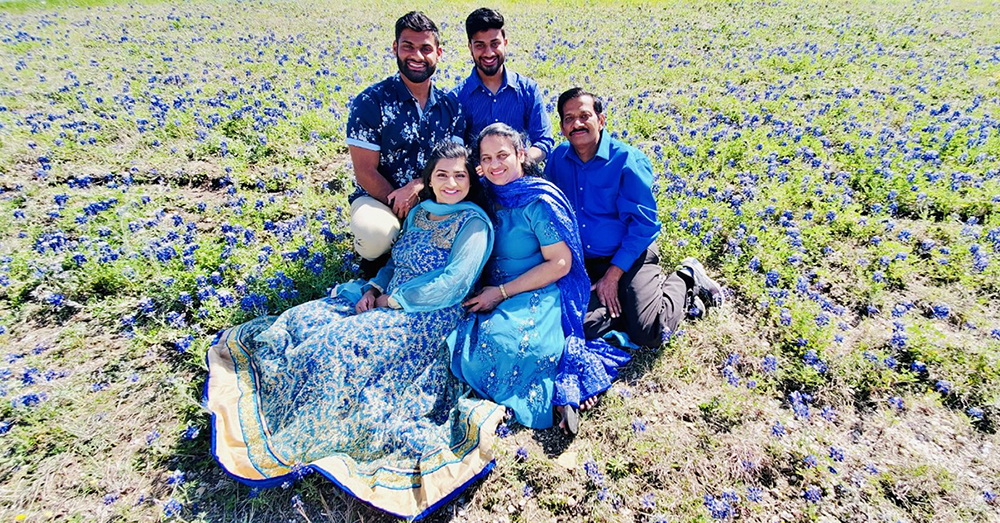 Stacy and Steven Philip have known for much of their lives that they'd each pursue a degree in health care. The passion to care for people started early, as they watched their younger brother struggle with asthma as a little boy.
"Often, we were taking care of him at night whenever he would wake up in the middle of the night with an asthma attack— wheezing," Steven said. "So, for me, specifically, seeing how the medications really made an impact on his life, how he gained a better quality of life and honestly saved his life multiple times, is what got me so very early on."
Stacy Philip agreed.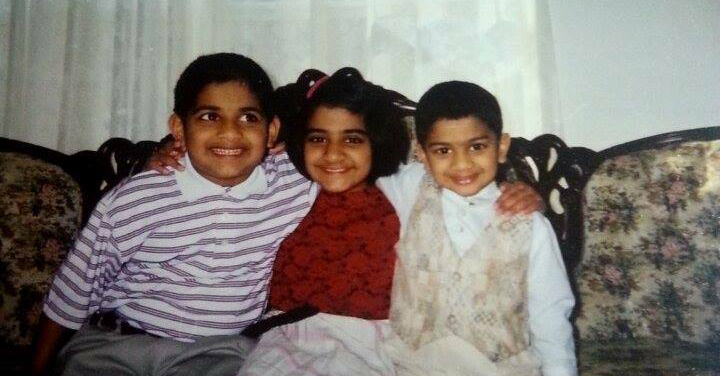 "I guess growing up as the oldest child, you kind of take on all those responsibilities and my mom— she's a nurse too— so we've seen the health care field growing up."
Stacy is quick to mention with a laugh that she is 22 months older than Steven. Steven, insists the last laugh will go to him because on Saturday (May 22), he will graduate with his Doctor of Pharmacy degree from the Texas Tech University Health Sciences Center (TTUHSC) Jerry H. Hodge School of Pharmacy at 9 a.m. in Amarillo. Stacy will receive her Doctor of Medicine degree from the TTUHSC School of Medicine in Lubbock at 2 p.m.
"So even though she's the older sibling, I'll be the older doctor by like three hours," Steven said.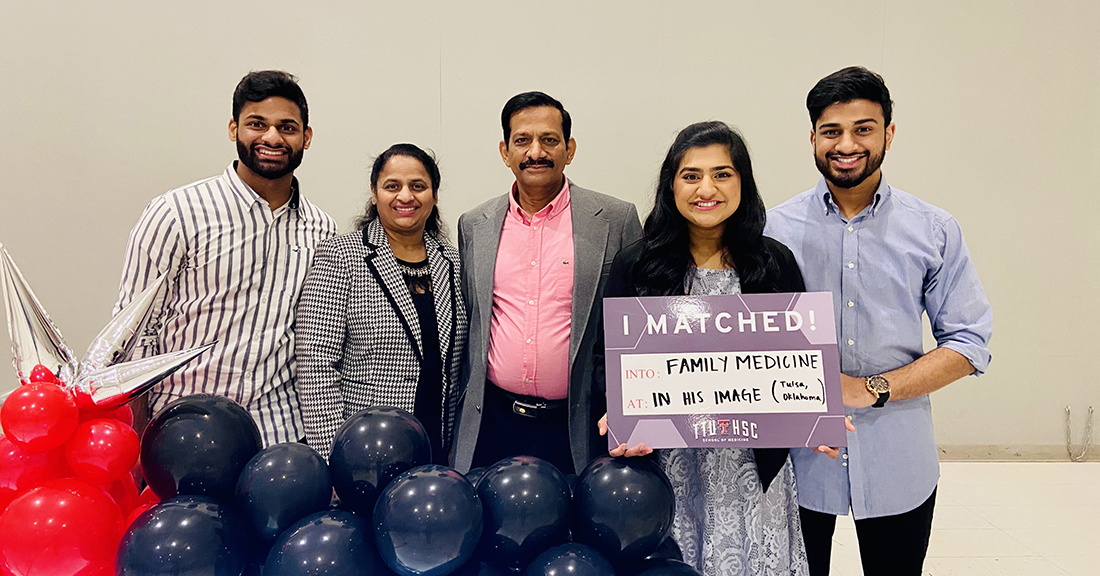 The Philips' parents immigrated to the United States from the southern part of India called Kerala. The two grew up in the Dallas area and, unsurprisingly, both graduated as valedictorian. Their younger brother also is graduating this year with his undergraduate degree and will attend dental school in the fall.
"You know my parents immigrated to this country and they always wanted their children to pursue their passions," Stacy said. "Being able to graduate all in the same year, we never in a million years expected it at all, but now you get to share in something so sweet. Growing up, my dad always said, the one thing people can never take away from you is your education. He's always shown us that. We've seen the sacrifices that he and my mom have made to make sure we had the best even though they didn't always have much. They've always told us, you know put God first and, in the Bible, they say if you seek the kingdom of God, all these things will be added to you. I feel like that kind of mindset is something that they have always instilled, and now they just get to see the faithfulness of God."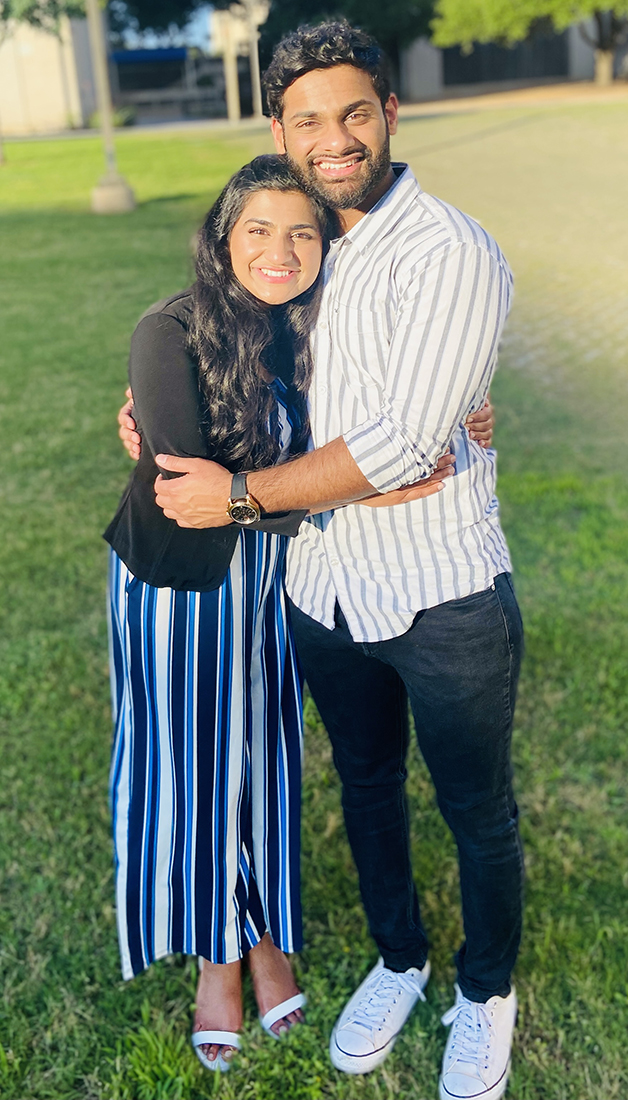 Stacy said her faith has guided her to her next step in her journey; she'll continue her medical training in residency at the In His Image Family Medicine Residency Program in Tulsa, Okla.
"I really love the full-spectrum of family medicine," she said. "I love the obstetric side of women's health, and global health is something really important to me and something that I've always wanted to kind of incorporate into my care."
Post-graduation, Steven plans to pursue a career as a clinical pharmacist in the Dallas area.
"I want to still be able to interact with patients and be able to build rapport because whenever you're in the hospital and you are getting care, you get a bunch of medications, and the patients never know what's going on, or what they're using the rest their life, why they on certain medications, how important some of them are," he said. "Just to be that face to them— that this is something important, and we actually care why you're taking that. We care that you do take them, so that you can have a better quality of life."
Steven's pharmacy school education was completed entirely on the campus in Amarillo. Stacy was able to join him during her last two years of medical school.
"Amarillo has honestly been just amazing," Steven said. "A lot of people from the Dallas area aren't too fond of leaving the city and having to adjust. That family feel the faculty, the staff and even the student services all provide makes it like your home away from home. The faculty and preceptors that you have in classroom and in your labs are the ones that you'll see on your practice site. With this continuation, you can get to know them on such a better level." .
The siblings agree that TTUHSC is doing something right with the education they provide for their students. Both say the people they have encountered also make the TTUHSC experience.
"No matter where you go, they say that you know you're going to get great education, but here, you feel more than just a normal student, but you feel valued as a human being," Stacy said. "Amarillo has been fantastic. It's just the perfect place to learn and grow up, and I feel like I've learned the skills that will last me the rest of my career."
To make Saturday's celebration even more special, the two each will have a unique hooding ceremony— a special recognition for graduates receiving a final master's degree or doctoral degree. Usually a faculty member does the honors, but for the Philip siblings, they will take turns hooding each other. Because the Jerry H. Hodge School of Pharmacy is headquartered in Amarillo, Stacy will hood Steven at the ceremony at Hodgetown. They will head to Lubbock to attend the School of Medicine ceremony where Steven will do the honors for Stacy.
"I just want to say thank you Texas Tech University Health Sciences Center for helping us with these memories," Stacy said. "No matter where we go, this will always stay in our core close to our heart."