Walterscheid served as president for the Texas Tech University Health Sciences Center Student Government Association in 2018-19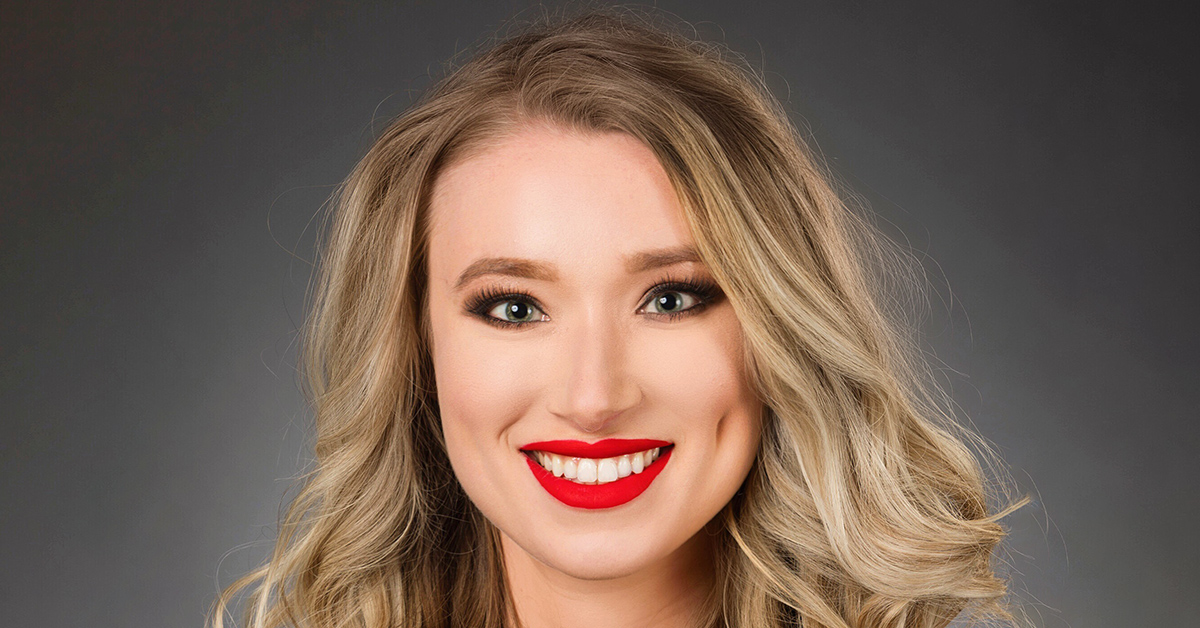 Texas Gov. Greg Abbott has appointed Brooke Walterscheid as the student regent for the Texas Tech University System Board of Regents for the 2020-21 academic year, his office announced Thursday (June 18).

Walterscheid, originally from Muenster, Texas, is a fourth-year medical student at Texas Tech University Health Sciences Center (TTUHSC) School of Medicine. Walterscheid becomes the 15th student to serve on the Board of Regents and the sixth student from TTUHSC.

"Brooke is an exceptional leader and will successfully represent students throughout the Texas Tech University System," said TTUHSC President Lori Rice-Spearman, Ph.D. "At every level in her academic career, Brooke has actively served in roles where she could make a difference. As Student Government president, she demonstrated her leadership abilities with her peers and administration. She also advocated for health care needs at the state level. We congratulate Brooke on this appointment and have every confidence that she will provide a voice for all students."

Walterscheid earned her undergraduate degree from Texas Tech University (TTU) in 2016, graduating with a degree in cell and molecular biology with a minor in chemistry from the College of Arts & Sciences. She graduated magna cum laude with the highest honors from the Honors College. She was the top graduate in the Rawls College of Business in 2017, earning a Master of Business Administration from TTU's Graduate School with a concentration in STEM (science, technology, engineering and math).

She served as TTUHSC's Student Government Association president in 2018-19, where she advocated for mental health and telemedicine funding during the 86th Texas legislative session. Her leadership position also led to her co-authoring a student field guide to advance TTUHSC's values-based culture.

Walterscheid's leadership and volunteer experience is extensive — as an undergraduate she was an Honors College Ambassador, a research fellow for the Center for the Integration of STEM Education and Research, a project analyst intern with the Office of Research Commercialization, vice president of membership of Mortar Board, a founding member of the Women's Leadership Institute, a study abroad student at the Texas Tech Center in Seville, Spain, and a congressional intern providing legislative aid to Congressman Michael Burgess, M.D., to name a few.

As a student at TTUHSC, Walterscheid's list of accomplishments and recognitions is equally prominent — she served as secretary of the Dermatology Club, volunteered with The Free Clinic, a student-run School of Medicine clinic and remains a member of the Texas Medical Association.

In addition, Walterscheid has received countless honors and awards throughout her academic career along with collaborating on several research initiatives and publication submissions.

"I congratulate Brooke on this tremendous honor and appointment as our student regent represents and provides a voice to the more than 55,000 students across the Texas Tech University System," said Tedd L. Mitchell, M.D., chancellor of the TTU System. "It was a pleasure working with Brooke during my time as president at Texas Tech University Health Sciences Center, when she served as the SGA president. Brooke has done a fantastic job in preparation for this opportunity and her commitment to higher education, health care and service within our community is commendable. I look forward to working with her in this new position."

Walterscheid will serve a one-year term, effective immediately and set to expire on May 31, 2021. Her first Board of Regents meeting will take place Aug. 6-7 in Lubbock. She replaces Sean Lewis of TTU, who was appointed in 2019.

About the Texas Tech University System
Established in 1996 and headquartered in Lubbock, Texas, the Texas Tech University System is a $2 billion higher education enterprise focused on advancing higher education, health care, research and community outreach. Consisting of four universities – Texas Tech University, Texas Tech University Health Sciences Center, Angelo State University and Texas Tech University Health Sciences Center El Paso – the TTU System collectively has approximately 55,000 students, 17 campuses statewide and internationally, more than 300,000 alumni and an endowment valued at over $1.3 billion.

During the 86th Texas Legislature under the leadership of Chancellor Tedd L. Mitchell, M.D., legislative funding and authority was provided to establish a new Texas Tech University veterinary school in Amarillo and a new dental school at Texas Tech University Health Sciences Center El Paso. This will be the state's first veterinary school in more than a century and first dental school in over 50 years. The addition of these two schools makes the TTU System one of only nine in the nation to offer programs for undergraduate, medical, law, nursing, pharmacy, dental and veterinary education, among other academic areas.

For Texas Tech University System news and updates, follow us on Twitter, Facebook, Instagram, LinkedIn and YouTube – @TTUSystem.