Facial Coverings Aren't Just for Superheroes
West Texas has experienced a sense of tug-of-war with the guidelines surrounding this pandemic. A long-awaited easing of restrictions was immediately followed by new regulations. This includes the wearing of masks, which has become both a hot topic across the country and a statewide requirement.
Even with parents paving the way to a "new normal," it's inevitable that many children will feel lost in this new era of uncertainty. The steady increase of reported cases raises concerns about public outings of all kinds⁠—and while some plans can be canceled, doctors' appointments remain paramount as the entire community strives for continued health and wellness. Fortunately, health care providers take COVID-19 precautions seriously and aim to support patients both at home and in the waiting room.
Elisabeth Conser, M.D., pediatrician at Texas Tech Physicians, helps familiarize children with masks not just at the clinic, but at home with her own children.
"My own children, age five and eight, are having to adjust to the 'new normal' of wearing masks, and it has been a challenge," said Conser, who empathizes with parents who have struggled to explain the importance of masks to their children.
"One thing that has helped us tremendously was talking through it ahead of time so that my kids knew what to expect," said Conser. She added that her family also practiced wearing masks at home, where they could make a game of it.
"I've even caught my kids putting pretend masks on their stuffed animals now," Conser said. "Doing this at home ahead of time helped them feel more comfortable and put them at ease when we had to do this for the first time in public."
Not only are parents dealing with normalizing masks for their kids, but they also have to find masks that fit and appeal to smaller faces.
"I definitely tell parents that they don't have to spend a lot of money to get masks for their children," said Conser, who has taken on this task with her own young ones. "After some trial and error, we found a few of our hiking neck scarves that worked great for our kids. Bandanas are a nice option too."
Making or acquiring masks can be a challenge for some families⁠—something that makes outings with children even more difficult. The staff at Texas Tech Physicians are highly aware of the difficulties surrounding mask usage, and Conser explained that it is a primary goal to make sure patients have everything they need for a risk-free visit. If parents cannot obtain a mask on their own, the clinics are able to provide one.
Helping Kids Make a Connection
Megan Gates, a fourth-year medical student at Texas Tech University Health Sciences Center (TTUHSC), recently completed a project focused on reducing anxiety surrounding pediatric clinic visits as we adjust to our new safety measures. After TTUHSC medical students were pulled out of rotations in March, Gates wanted to find her own way to make a difference and continue a pediatric focus⁠—particularly in finding a way to help children adjust to clinical changes and increased safety measures.
"In pediatrics, we focus on ways we can make the clinic setting more comfortable and be approachable to our patients," said Gates, who pointed out that providers often choose not to wear white coats and give out prizes or stickers after immunizations.
Deliberating with Conser, Gates decided to write a short story for children, addressing some changes to expect at the clinic, and why these changes are necessary.
"My goal was to give parents an opportunity to talk about why masks are important," said Gates, "and to give their kids a chance to ask questions about things they may have heard about the virus but be scared to bring up."
Gates's story follows Bo, a young boy, on his journey to the doctor during the time of COVID. Not only does the story allow children to learn what to expect, but it explains clearly that masks and gloves are worn to protect children, not to scare them.
As an added comfort, Gates's project included a paper cut-out of a teddy bear and a face mask.
"I wanted to make it interactive to allow kids to take ownership of the topic, so they feel confident in their understanding of why wearing a mask is important," said Gates, explaining that the parent could read the story to their child while the child colored and cut out the paper bear doll and fit a decorated paper mask over the bear's face.
What to Expect in the Clinic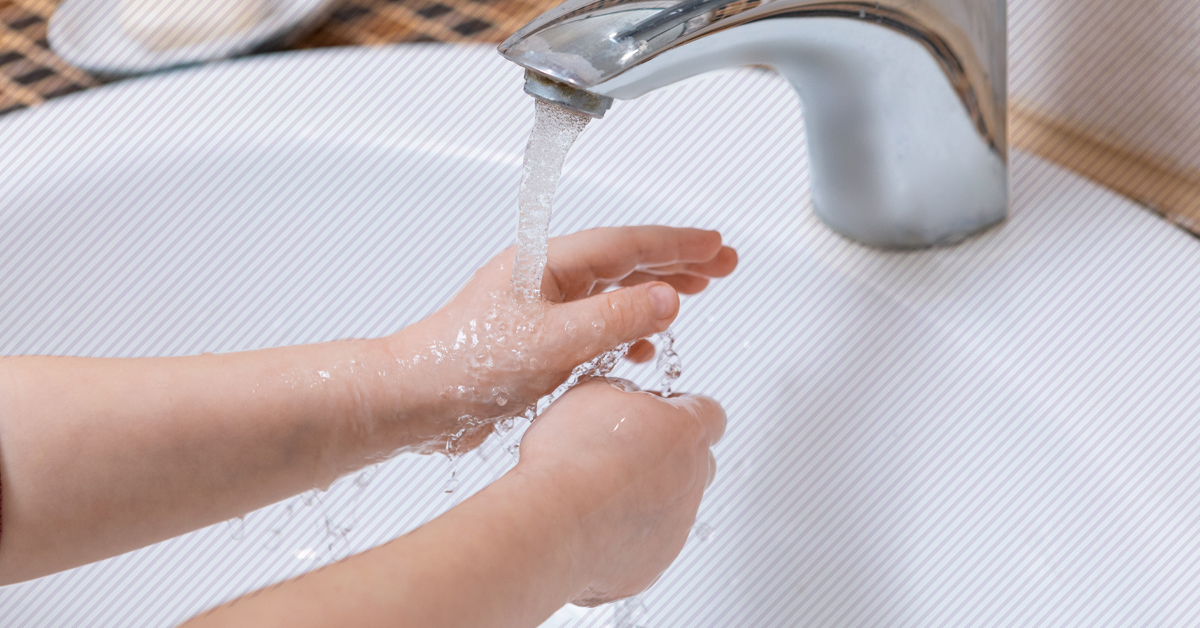 It isn't only the children who need reassurance about these pediatric visits. Amid growing dangers across the state, parents become increasingly reluctant to take their children out of the house. While Conser understands these concerns, she wants to reassure parents that the Texas Tech Physicians staff are doing everything in their power to keep families safe and healthy.
"We have shifted our schedules to move well checks to the morning and sick visits to the afternoon," said Conser. "Our staff are diligently cleaning all surfaces and exam rooms between patients, between morning and afternoon sessions and at the end of the day."
Conser added that all health care providers and staff are screened daily with a health questionnaire and temperature monitoring, and that all providers wear medical-grade masks.
To help mitigate exposure risks, Texas Tech Physicians clinics offer telemedicine visits for patients when an in-person interaction is not necessary. Services are available to both new and current patients, and the appointments can be made easily online or by calling the clinic.
Despite the convenience and ease of telemedicine appointments, there are instances where parents need to bring their children into a clinic to see a doctor. For those times, Conser wants parents to feel comfortable bringing their children into the clinics.
"Well checks and immunizations are a high priority for children to stay safe and healthy," said Conser. "This allows providers to follow growth and development for children, and it allows us to address mental health concerns as well."
Conser emphasized that postponing vaccines puts children at risk for preventable and life threatening diseases, and that immunizations are safe and effective.
"With our current immunization schedule, we are able to protect children from 16 diseases such as measles, polio, tetanus and whooping cough," said Conser.
Whether it's for well checks, immunizations, or other health concerns, Conser reiterated that families should continue to visit when necessary.
Keeping Distanced
Long before COVID-19 struck West Texas, going out with the kids was a challenge. Now that social distancing is the new standard, getting kids to keep their hands to themselves can be one of the biggest obstacles facing any family outing.
"Social distancing can be very challenging, especially for very young children," said Conser, who advises practicing patience, pointing out that very young children are realistically going to struggle with distancing guidelines.
"I think the best way to approach this is to have lots of grace for little ones during this time," said Conser. She also encouraged communication with school-aged children, and suggested that parents model social distancing at home.
Gates pointed out that parents deserve some compassion as well.
"I think it's important for parents to give themselves grace and to know that they're doing the best they can to keep themselves and their children safe," Gates said.
Even in these new times of social distancing and facial coverings, Gates sees positive effects of the "new normal" within her community.
"I've seen more parents out playing catch, flying kites and drawing with sidewalk chalk than I've ever seen before," Gates said. "When we stay positive and use our extended time together to bond as families, we can remain active and healthy while still minimizing exposure risks."