Protect your children from vaccine-preventable illnesses
With the number of COVID-19 cases rising every day, the vaccines developed recently help give us peace of mind that our children will be protected, just as they are from many other devastating diseases for which we have safe, effective vaccines. As pediatricians, our top priority is to advocate and champion for the health and wellness of children.
In the 1950s, polio had disabled or taken the lives of thousands of children across the U.S. At the Lubbock Memorial Hospital in Oct. 1950, there were 24 diagnosed cases of polio and five deaths in that year alone. In 1952, approximately 60,000 children were infected in the U.S., leaving thousands paralyzed and more than 3,000 dead. The U.S. has not recorded a case of polio since the early 1990s, but the disease is still alive and well in other countries, as evidenced by a recent outbreak in Yemen. The disease was eliminated from the U.S. thanks to the discovery and implementation of routine polio vaccination; though, declining rates of vaccination among U.S. children could pose a threat to that.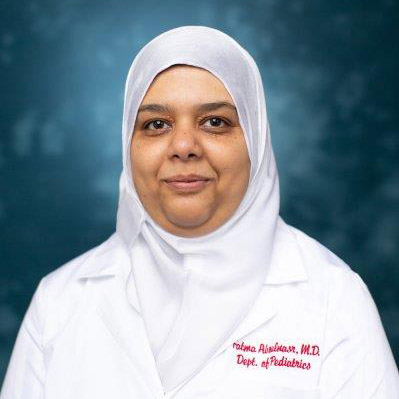 Fatma Aboulnasr, M.D.
Parental concerns regarding misinformation about vaccines have sparked several major outbreaks of vaccine-preventable illnesses in recent years. For instance, the measles outbreak of 2019 was the largest measles outbreak the country has seen in 27 years. Despite having the measles vaccine for more than 50 years, there were 207,500 deaths worldwide from the disease in 2019.
Vaccines are the greatest medical accomplishment of the 20th century and prevent a number of life-threatening illnesses. According to the World Health Organization, vaccines also prevent 2-3 million deaths each year and are "a key component of primary health care and an indisputable human right." At a relatively low cost, they have a tremendous life-saving impact on health care.
There may be some who say vaccines are not safe; however, research studies over the span of decades repeatedly prove the safety and efficacy of vaccines. Additionally, the myth of vaccines being linked to autism has been extensively disproven. And yet, more than 20 years later this false rhetoric continues to have a devastating impact on public health.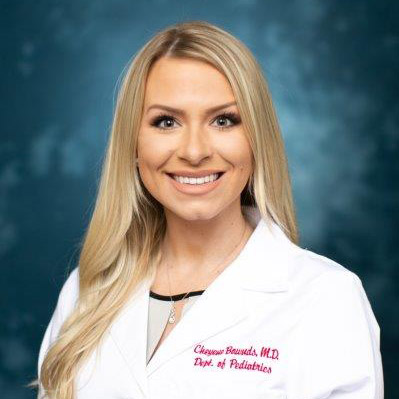 Cheyene Bownds, M.D.
An outbreak of any disease that is easily preventable is devastating. Nurses and health care providers are doing everything in their power to ensure that our clinics are safe, sanitized, and open to provide children the protection they need most. Unfortunately, according to an analysis from the Center for Medicare and Medicaid Services, there was a 22% decrease in the vaccinations of children two years old and younger enrolled in Medicaid and CHIP (Children's Health Insurance Program) between March and May 2020 compared to the same period during 2019.
As fully vaccinated pediatricians, we choose to vaccinate our children because we know it is the best way we can protect their health and future. Let's protect and invest in our children's future. How can we make a difference? Small actions collectively play a role in making a big difference. We strongly recommend parents to vaccinate their children for the flu, especially this year with the impact of COVID-19. Give it a shot! Speak with your health care provider to ensure your child is caught up and protected.
Fatma Aboulnasr, M.D. and Cheyene Bownds, M.D., are residents at the Texas Tech University Health Sciences Center Department of Pediatrics.