Face Masks and Face Coverings are Vital During the Pandemic.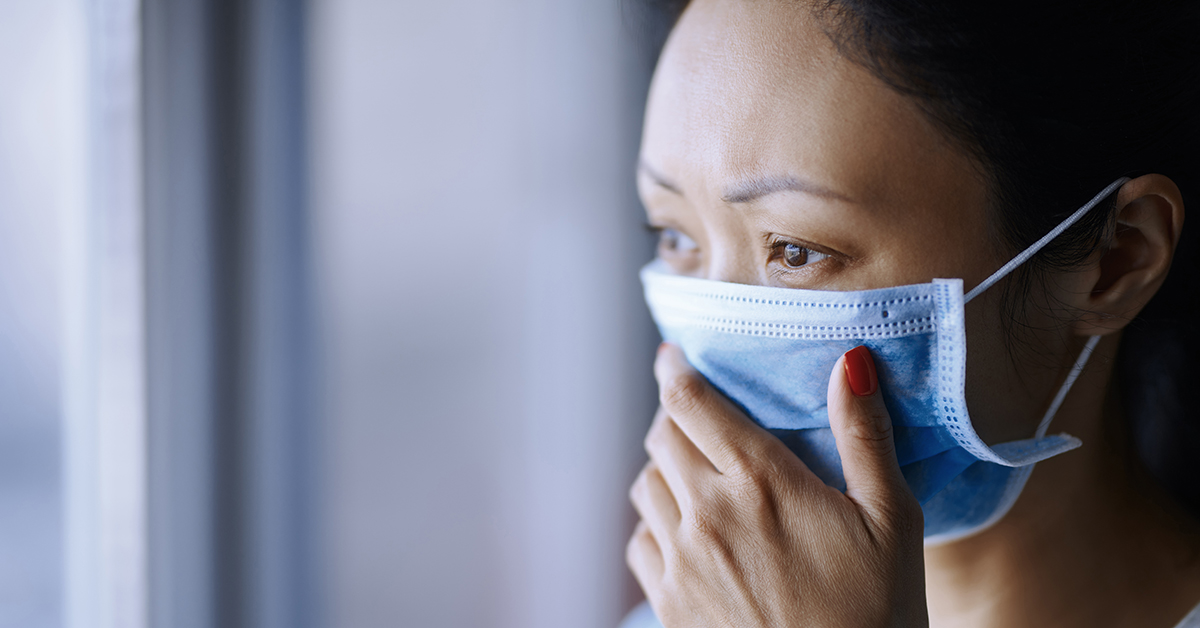 When it comes to face masks and coverings, anything is better than nothing. It's important that people find masks that are comfortable so they will actually wear them.
Since the COVID-19 pandemic began, much debate has surrounded the use of masks and face coverings. Let's put this debate to an end.
ICU beds are full, the professionals have spoken and it's time for everyone to agree on a plan to stop the spread of COVID-19. Masks and face coverings can reduce the risk of spreading COVID-19 to about three percent, according to a review of 172 studies worldwide that was recently published in The Lancet.
UT Southwester Medical Center wrote a thorough article on mask effectiveness, stating, "A recent study in the New England Journal of Medicine and an accompanying video illustrate just how effective any form of face covering can be at catching droplets that are released when talking, which is the primary form of COVID-19 transmission. Masks are also an indirect reminder not to touch your face, which is another way they can protect the wearer."
Let's talk about types of face coverings and their benefits. But, first, a quick reminder about the best way to control the spread of COVID-19.
Continue to Stay Home and Social Distance
Kaylee Shepherd, M.D., assistant professor in the TTUHSC Department of Internal Medicine at the Amarillo campus, stresses that staying home continues to be the safest option and the best way to stop the spread of COVID-19.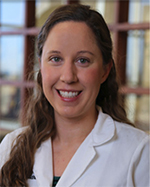 Kaylee Shepherd, M.D.
"No mask is perfect," she said. "Nothing can replace the idea of people still staying home."
She recommends having groceries delivered if possible. If someone in your household needs to leave for errands, make it a one-person outing.
"I'm still seeing entire families out and about," she says with dismay. "Our community could be doing so much better. I have patients who have been diagnosed and have been out and about who weren't feeling better. People's mentality seems to be, 'I'm young, I'm feeling good...' I don't understand the mindset."
Shepherd points out that the latest surge is affecting 20-40-year-olds. She doesn't like to call it a second wave or a second spike, because she says we never finished our first one.
"No one is safe from this," she says flatly. "If you choose not to wear a mask, you could potentially hurt someone else."
And with that, it's time to talk masks.

Which Face Mask is Best?
Respirators and N95
Respirators and N95 masks need to be reserved for hospital workers, as they continue to be in short supply. Respirators and N95 masks are part of the crucial PPE (professional protective equipment) that doctors and nurses like Shephard are wearing in addition to full body protection to care for critically ill COVID-19 patients. Unfortunately, medical workers are still catching the virus.
"This virus still gets through the PPE we rely on," she says.

Surgical Masks
The safest mask you can wear in public is a surgical mask. This type of disposable mask will protect you and those around you by covering the nose and mouth. Many of these masks have a thin, bendable strip over the bridge of the nose to better conform to the face. They are pleated so they can expand to cover your nose and mouth. These are designed for one use only and should be safely disposed of.

Fabric Face Coverings
If you aren't able to purchase surgical masks, then any fabric covering that can comfortably cover your mouth and nose is ideal. A snug fit without gaps is the goal, including around the bridge of the nose and under the chin.
If you are making your own face coverings, experiment with fabrics to find what is comfortable for you. Aim for three layers of fabric. If you can see light through the layers, then you need to add layers for better protection. Fabrics that are durable and work great for homemade masks include denim, flannel and duck canvas. These types of fabric can work as well as a surgical mask if the mask fits correctly to your face.
"They're not one-size fits all, and you might have to get a variety and figure out what fits you the best," Shepherd said.
Shepherd recommends watching this video from the World Health Organization for face mask best practices. Tips include:
Clean your hands before putting your mask on.
Inspect your mask, and do not use it if it's dirty or broken.
Avoid touching the mask while wearing it.
Change your mask if it gets dirty or wet.
To remove your mask, clean your hands first, then remove it via the straps without touching the mask.
Clean your hands again after removing the mask.
Wash fabric masks at least once a day.
Never share masks with others.
Watch this quick video of Bill Nye the Science Guy testing different masks for their effectiveness.

Face Masks: Comfort is Key
When it comes to face masks and coverings, anything is better than nothing. It's important that people find masks that are comfortable so they will actually wear them.
To stop the spread of this virus people must take every safety precaution they can, at all times. This includes wearing masks and face coverings when out in public, frequent hand washing and social distancing. These three measures must be taken together, Shepherd said.
Shepherd compares the wearing of masks to the common sense of wearing seatbelts, not smoking in restaurants or not getting behind the wheel if you've been drinking alcohol. If we all work together, we can stay safe.
"I don't understand the mindset of people who know they're feeling off and still choosing to leave their homes," Shepherd said. "Now is the time for our community, which is normally very caring, to go above and beyond in protecting others. If you're not feeling right, stay home. Even if you think you're young and invincible. Young people die from this, too."