The Joint Commission, the accrediting agency of Texas Tech Physicians of Lubbock (TTPL), performed a survey to re-accredit the practice in late August. TTPL has participated in The Joint Commission survey process since 2005. Many positive observations were made by the surveyors, thus leading to yet another successful survey. (Note, we are awaiting "official" notification in writing from The Joint Commission – but are 99.9% confident we have earned the "Gold Seal," its highest recognition).
"The survey would not have been a great success without the support of leadership and hard work from clinical employees and physicians," said Director of Performance Improvement, Lacy Phillips, RN, MSN. According to The Joint Commission, the TTPL clinics provide safe quality care for patients as evidenced by zero findings in the "Immediate Threat to Life" and "High Category".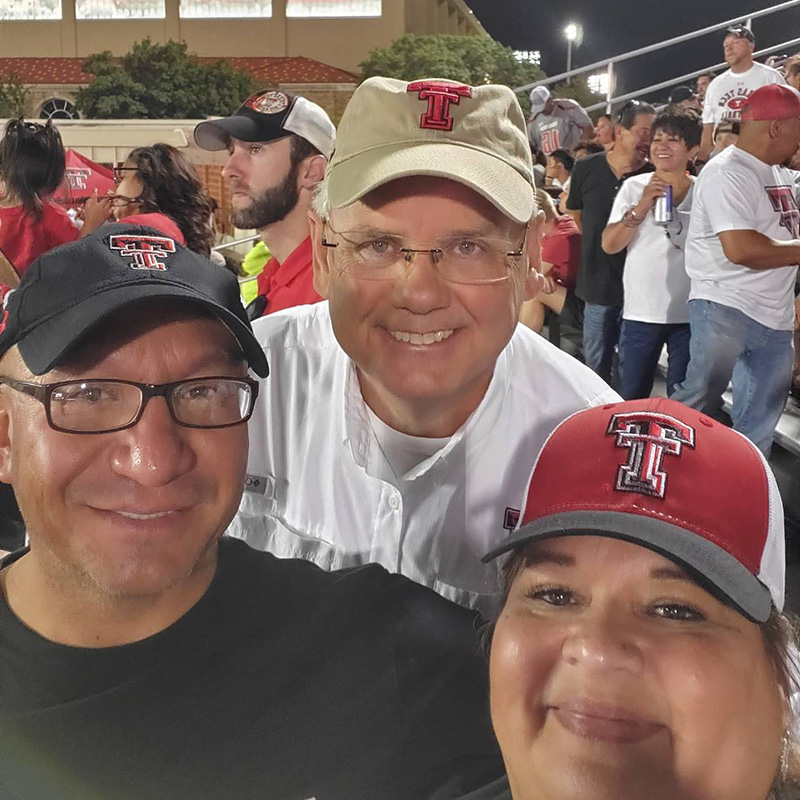 Gracie Reyes from the Center for Cardiovascular Health and her husband, along with Texas Tech Physicians CEO Brent Magers, enjoy the Texas Tech football game as part of appreciation event for employees for their hard work on the recent survey by The Joint Commission.
The surveyors applauded, among several other things, the patient pathology tracking and follow-up process in the Department of Dermatology. This process was named an excellent example of best practice and we were encouraged to submit this process to The Joint Commission Library for other practices to adopt. The surveyors considered many clinical employees "shining stars" throughout the three-day survey process.
"Thank you to all TTPL staff for playing an instrumental role in the preparation and completion of The Joint Commission accreditation. Everyone was welcoming, friendly, and represented the Texas Tech Health Sciences Center with our traditional southern hospitality" expressed Erin Nash, RN, MSN, Director of Nursing Services, Infection Prevention & Control.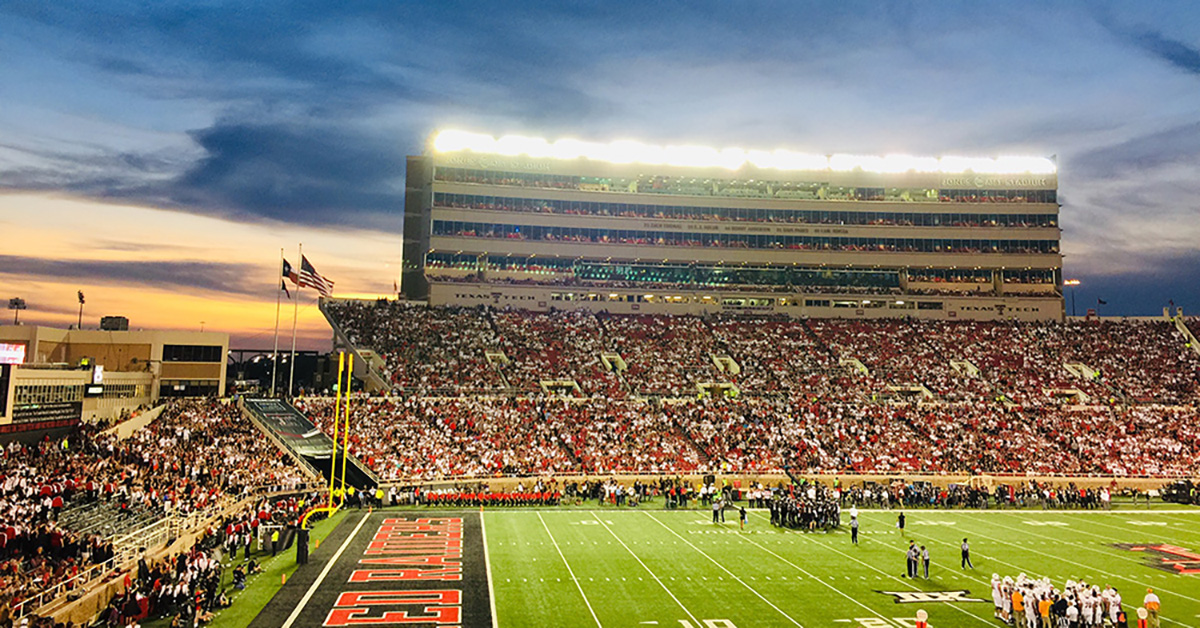 To show appreciation to employees that were vital to the survey's success, senior administration of TTPL purchased and distributed 500 tickets to the TTU vs. UTEP football game for staff of TTPL. This was not only a wonderful opportunity to recognize the great accomplishment of our team, but also an occasion to cheer on the Red Raiders to a win at home! We look forward to rewarding our employees again in the future for great accomplishments like this, according to Brent Magers, CEO of TTPL.