In 2018, Texas Tech University Health Sciences Center (TTUHSC) began its journey to create a sustainable values-based culture.
Since its launch, five core values have become an integral part of everything we do at TTUHSC. Values signage has scattered campus as a reminder of our core values. These values have gone beyond paper. TTUHSC employees and students work to integrate values into every aspect of our work, education and TTUHSC experience.
Additionally, five Values Integration Teams have worked to deepen our culture throughout TTUHSC, and integrate each value into our processes and decisions.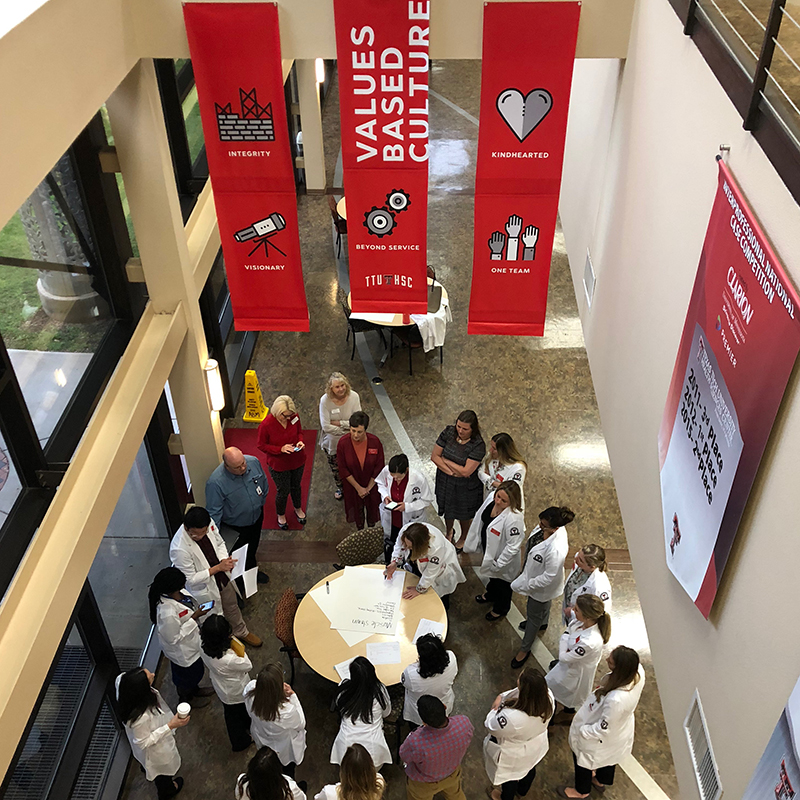 The new TTUHSC "Values at Work" page will feature how teams on all TTUHSC campuses are incorporating the values-based culture into every day. From comment cards, to coin presentations, each contribution is valuable and represents critical differences our TTUHSC community makes to shape our culture.
The values are principles that drive everything we do at TTUHSC. From filling out paperwork, to assisting with visitors or patients on campus, these values describe how we support our culture at TTUHSC - one team, kindhearted, integrity, visionary and beyond service.
Want to nominate a values hero? Click here to get started.