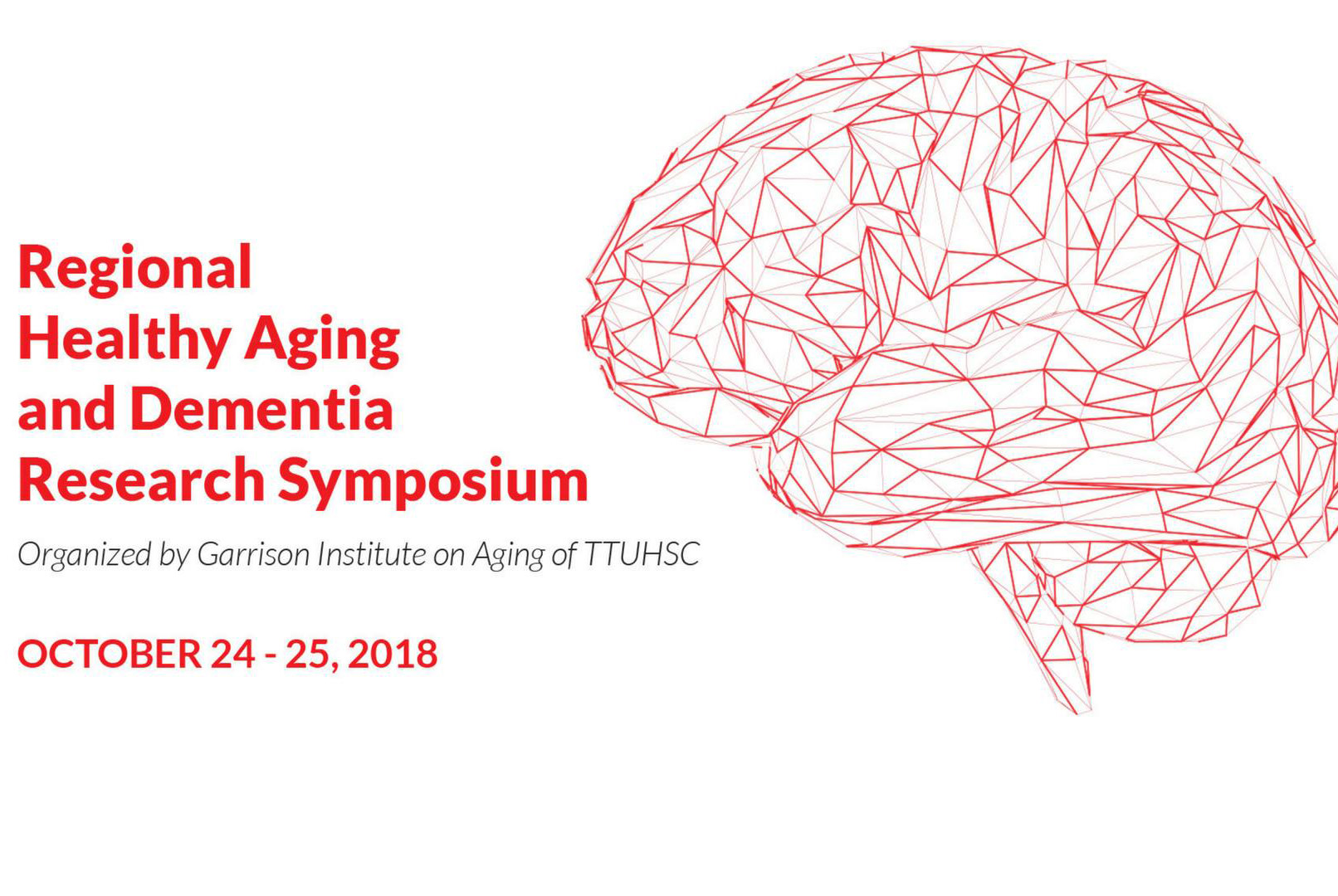 The Texas Tech University Health Sciences Center (TTUHSC) Garrison Institute on Aging will host the Regional Healthy Aging And Dementia Research Symposium
Oct. 24 - 25 at the Texas Tech University International Cultural Center, Hall of Nations 601 Indiana Ave.

The Research Symposium will feature experts primarily focused on dementia and neurodegenerative diseases research, public health trends focused on neurodegenerative diseases of aging and community-based research focused on health, nutrition and cognition.

P. Hemachandra Reddy, Ph.D., executive director and chief scientific officer of the Garrison Institute on Aging, said the event will give participants an opportunity to interact with representatives of advocacy groups and experts on healthy aging and dementia research.

"With more than 50 million people living with Alzheimer's disease and other dementias worldwide, the Garrison Institute on Aging is committed to provide forums such as this symposium to connect experts across all universities and institutes in order to share knowledge about aging and dementias," Reddy said.

The symposium will feature the following panel of experts:
Sanoj Suneja, Ph.D., Deputy Director of External Activities at the National Institutes on Aging

P. Hemachandra Reddy, Ph.D., executive director and chief scientific officer of Garrison Institute on Aging and professor of Cell Biology and Biochemistry, Neuroscience/Pharmacology and Neurology at TTUHSC

Russell Swerdlow, M.D., director of the University of Kansas Alzheimer's Disease Center and professor in the Departments of Neurology, Molecular and Integrative Physiology and Biochemistry and Molecular Biology

Marcia Ory, Ph.D., MPH, Health Promotion and Community Health Sciences School of Public Health at Texas A&M Health Sciences Center

Shirley ShiDu Yan, M.D., Pharmacology & Toxicology, Pharmacy Administration
University of Kansas School of Pharmacy, Howard E. Mossberg Distinguished Professor

Salvatore Oddo, Ph.D., associate professor of the Biodesign Institute, Neurodegenerative Disease Research Centerat Arizona State University

Deadline for submission of abstracts is Oct. 17. Both poster and oral sessions are open to all faculty members, postdoctoral fellows and graduate students who conduct research. Awards also will be presented to postdoctoral and graduate students based on the quality of research and presentation.

Submission is online. For more information, email susan.thompson@ttuhsc.edu, call (806) 743-7821 or visit ttuhsc.edu/garrison.