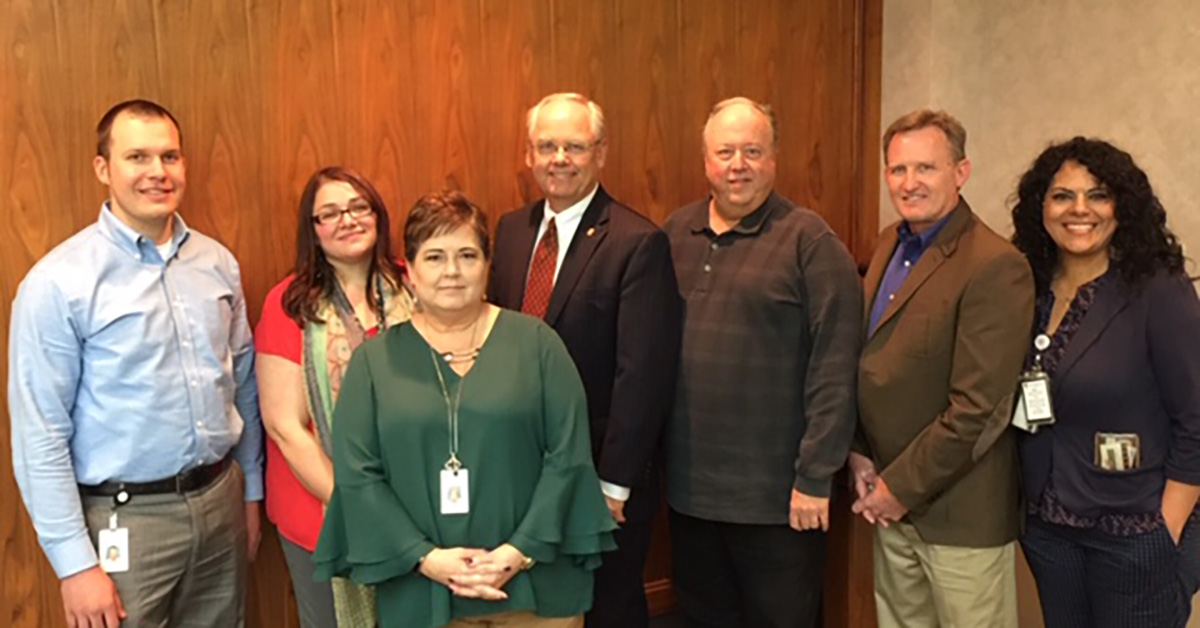 The MPIP Business Office held a luncheon November 7th to celebrate record collections of $7,702,676 for the month of October.MPIP Managing Director Brett Swett applauded the hard work of the team that contributed to such a successful month.
"One of our goals was to have a fast start to the fiscal year," said Swett. "This month puts us on track to do that."
The MPIP Business Office also has seen some positive trends with Accounts Receivable (AR). During October, the office saw a reduction in AR assigned to the Business Office of $720,000. Credits to be evaluated are at an all-time low of $254,000. AR over 120 days is the lowest it has been at 17.4 percent.
MPIP Executive Officer Brent Magers said having a record month reinforces the integrated nature of the revenue cycle and how so many people and processes have to work together to achieve a good outcome.
"On the day of this luncheon, we saluted the dedicated employees of the Business Office for their hard work and numerous contributions to the effort – including some work on weekends to get everything that had to be done to produce this great month," Magers said. "We are proud of all who have a hand in the revenue cycle. It truly exemplified the One Team value of TTUHSC and Texas Tech Physicians."