Growing up, Zayne Belal said he was fortunate to have a superhero in his father, a family practitioner, who served as an essential role model.

"Some of my earliest memories are of me being a sidekick to my father in the clinic," said Belal, vice president of the Student National Medical Association (SNMA) and a second-year medical student. "Witnessing the powerful impact that a dedicated physician could have on a person's life inspired me to seek out a career that could offer the same fulfillment as that seen with my father."

A little over 40 yeas ago Belal's father also was the vice president of his SNMA chapter at the University of Minnesota medical school. Belal said like so many before him, his father saw the importance of exposing the minority community to the field of medicine.

"As an African American medical student, I'm appreciative of the barriers my fathers generation had to break to give me the opportunity to stand in front of you today" Belal said. "By being here tonight, it is clear that all of us in this room appreciate the impact we can have on others and understand the magnitude a dollar can have on fulfilling the dreams of minorities in medicine. Tonight (at the SNMA gala) we're here to support superheroes."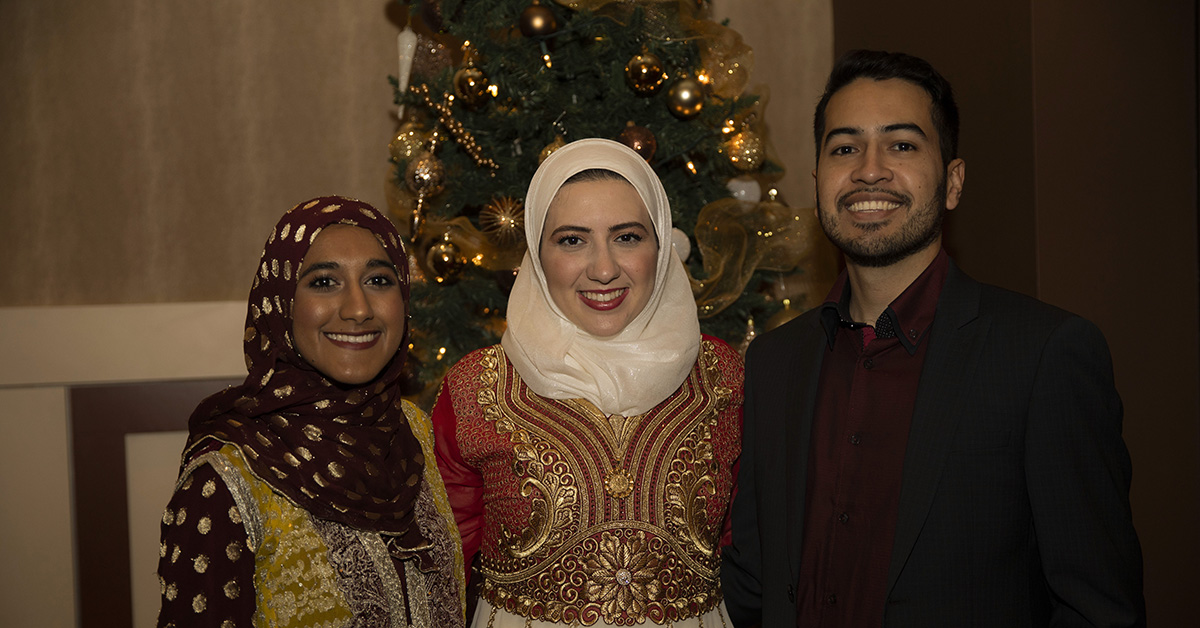 The Texas Tech University Health Sciences Center (TTUHSC) SNMA hosted a scholarship gala, "A Cultural Affair: Scholarship Gala," November 30 and raised more than $37,000. The funds raised go directly towards financial need-based scholarships for TTUHSC School of Medicine students.

"The high cost of a medical education is an investment for students, but it can be an enormous burden," said Crystal Ike, SNMA president and first-year medical student. "We are very proud of the money we raised through this gala to support the next generation of minorities in medicine and proud of our visibility within the community through programs such as Doctors for a Day, Annual Health Fairs and the mentoring we provide through our connection with Texas Tech University MAPS chapter."

This year's gala included cultural performances by the Serotonin Singers, Mariachi Gemi, Dhamaka, a South Asian Dance Performance Group, Bryan Sutton, Ph.D. (bagpipes), Nnana Amakiri (poem), Hanna Moussa (Oud) and the Dabke Dancers and Monisha Narayanan (Carnatic Violin).

Ike introduced Steven Berk, M.D., TTUHSC executive vice president, provost and School of Medicine dean, as a superhero for his immense support of SNMA. Berk has served as an SNMA counselor for 33 years.

"We strongly believe SNMA is necessary to provide a positive example to at risk communities who may not be able to realize their full potential as a physician, simply because they never saw someone like themselves achieve their dream in medicine. In other words there weren't any superheroes to serve as an inspiration of what is possible," Belal said.