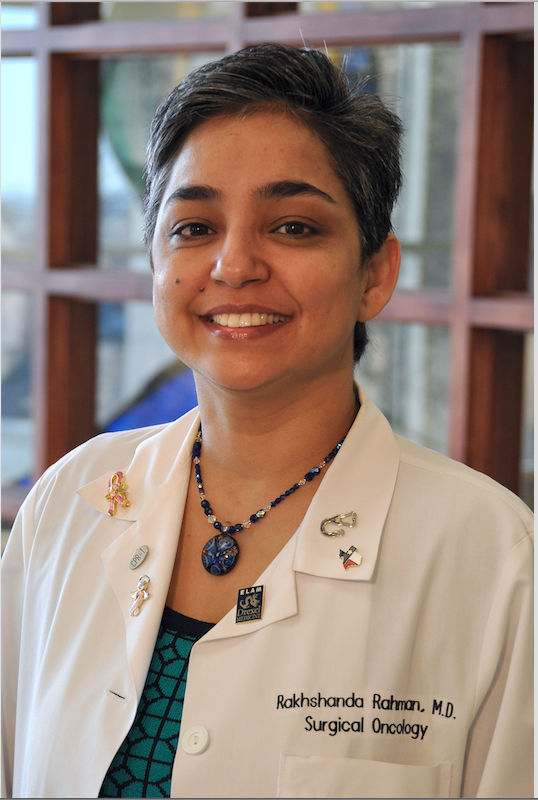 This article was published and produced by Lubbock-Avalanche Journal, www.lubbockonline.com.

An average of about 200,000 new cases of breast cancer are diagnosed each year, said Dr. Rakhshanda Rahman.
Those rates have "remained steady" for the past few years, said Rahman, director of the Texas Tech University Health Sciences Center's Breast Center of Excellence in Amarillo.
The biggest change has been the approvals for treatments and available screening tools, she said.
Catherine Jones, assistant professor of medicine with the Texas Tech University Health Sciences Center and associate program director for internal medicine for Texas Tech Physicians, said her mother could have benefited from some of those resources about 20 years ago.
"A lot of the stuff we have available now wasn't available at the time of her diagnosis," Jones said.
Within the past year, Jones said, newer breast cancer treatments have hit the market.
"So the biggest thing that's come out in the last year that's really impacted how we treat patients is approval of medications called CDK45 Inhibitors," Jones said.
When used in combination with endocrine therapy for patients with hormone-receptor positive breast cancer, the medications have shown improvements in survival - about 10 months, she said.
"That's been a huge breakthrough," she said.
In addition to promising medications, 3-D digital tomosynthesis imaging has gained traction and became available in Lubbock, she said.
In a story from Avalanche-Journal archives, Dr. Cassy Cook, radiologist at the Arrington Comprehensive Breast Center at Covenant Health, said the mammography allows for a more clear view of the inside of a breast. It's particularly useful to see through dense breast tissue.
Earlier this summer, Gov. Greg Abbott signed a bill into law that allows commercial insurance providers to cover breast screening, including 3-D mammography, said Dr. James Henderson, breast imaging specialist with University Medical Center.
It's significant, he said, because there are some insurances that don't cover it. The law went into effect in September and the screenings will be covered starting in January, he said.
The screening tool is the best that's currently available, Henderson said.
"It's been proven to increase the detection of breast cancer while illuminating the need for unnecessary callbacks," Henderson said.
This doesn't mean the traditional 2-D mammography screening is worse, though, Rahman said.
"That's still a very well accepted standard," she said.
And it's still the most proven way to detect breast cancer.
Sandra Chatham, Helping Others Move Economically and Emotionally (H.O.M.E.) outreach director for Full Armor Ministries, said that's why it's important to her to spread the message about getting screened, particularly to men.
On Wednesday, Full Armor Ministries will host the Covenant Health Arrington Comprehensive Breast Center's Mobile Mammography unit at the church, which is located at 701 East Queens St.
People interested in being screened are encouraged to set appointments by calling 1(877)494-4797 or (806)725-6579.
Chatham hopes to see more men get screened at the event, she said.
Rahman said breast cancer remains a significantly bigger problem for women.
Mobile Mammography Event
Where: Full Armor Ministries, 701 East Queens St.
Date: Wednesday
To make appointments: Call 1(877)494-4797 or (806)725-6579
Read full article at http://lubbockonline.com/news/health/2017-10-02/more-medicines-new-screening-tools-gaining-traction-breast-cancer-treatment