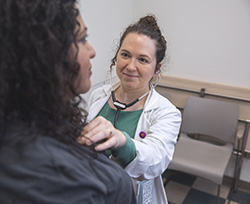 Our patients at Texas Tech Physicians are the inspiration that keep us going everyday. We always love to hear when our patients have positive feedback to share about their visit with us. This last month, we received so many wonderful comments from patients at Texas Tech Physicians. We want to share just a few to remind us that our efforts are valued and recognized. Thank you for all your hard work!
"Would not go anyplace else!!"
"Just so appreciative of the supportive staff we encounter personally or on the phone. They are also prompt at returning calls."
"Wonderful, very helpful, understood everything, all smiles, friendly."
"Fast check in & out."
"Very kind, considerate & patient."
"TTP Family Physicians are an exceptional group of teaching doctors. They have never disappointed me, and being part of spreading medical knowledge to the next generation is a satisfying bonus."