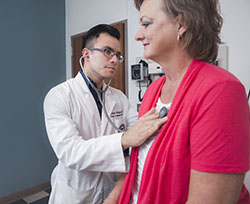 Our patients at Texas Tech Physicians are the inspiration that keep us going everyday. We always love to hear when our patients have positive feedback to share about their visit with us. This last month, we received so many wonderful comments from patients at Texas Tech Physicians. We want to share just a few to remind us that our efforts are valued and recognized. Thank you for all your hard work!
-"Nursing staff were very pleasant!"
-"*Dr. Phy is the best doctor I've ever had!"
-"My doctor was amazing, she explained everything so I could understand. Friendly. She gave me a hug and have never had a doctor give me a hug before."
-"Dr. Santana & his surgical resident could NOT have been, more thorough & kind."