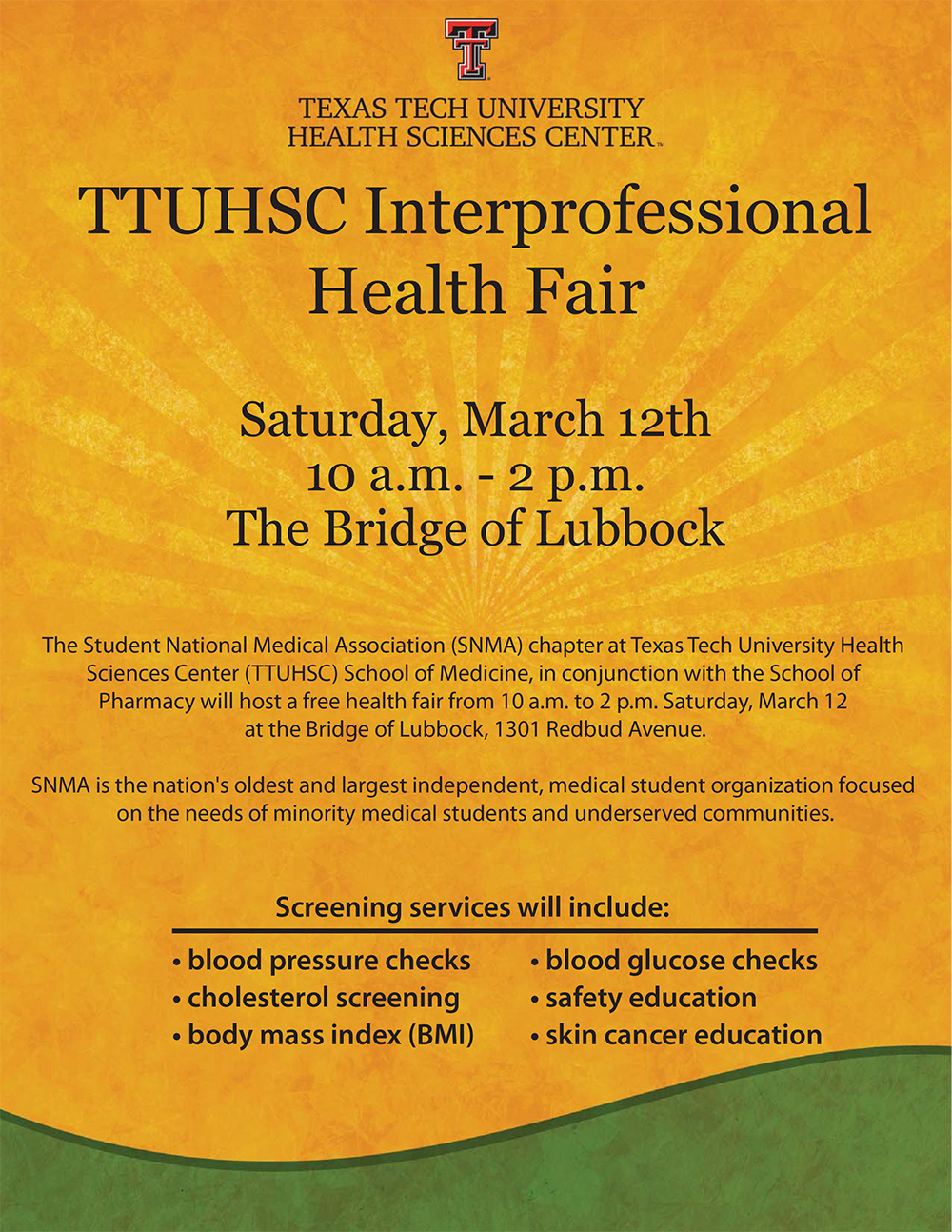 The Student National Medical Association (SNMA) chapter at the Texas Tech University Health Sciences Center (TTUHSC) School of Medicine in collaboration with the School of Pharmacy will host a free health fair from 10 a.m. to 2 p.m. March 12 at the Bridge of Lubbock, 1301 Redbud Ave.



Screening services will include:

Blood pressure checks
Cholesterol screenings
Body mass index (BMI) checks
Blood glucose checks
Stress relief education
Skin cancer education
Teen health information

SNMA is the nation's oldest and largest independent student organization focused on the needs of minority medical students. Noor Subah, a second-year medical student and SNMA president, said the organization is dedicated to ensuring medical education and services like community outreach events.



"SNMA has always had an active presence in the community and not only in Lubbock but across the country as well, and this health fair is a great way for us to directly impact our local community by providing services free of charge," Subah said. "Our goal is to encourage and empower people to be healthy so they can take control and live healthier lives."



For more information, contact Subah at noor.subah@ttuhsc.edu.