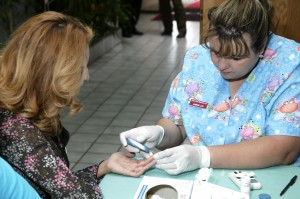 WHAT: Lubbock RSVP is a seminar and compass for questions and answers for wellness, home health and personal care in the following areas: Nutrition and Exercise, Money and Legal Matters, Hospice and Palliative Care, Social Networking and Dollars and 'Sense.'
WHEN: Registration: 8:45 a.m. Friday (April 1)
Seminar: 9 a.m. to 2 p.m. Friday (April 1)
WHERE: Broadway Church of Christ (east entrance, lower level), 1924 Broadway
EVENT: The free seminar is for anyone age 55 and over. Topics include Aging Well in Place, Caretakers and Senior Community and Wellness and Social Opportunities. Reservations are required and the deadline is March 29. Light breakfast and full lunch will be included with your reservation.
The goal of Lubbock RSVP is to utilize the interests, skills and abilities of this growing population of older adults by providing stimulating opportunities for personal development through placement in satisfying and rewarding positions in volunteer service areas.
For more information, contact Joan Blackmon at (806) 743-7787 or joan.blackmon@ttuhsc.edu.