As we reflect on our purpose in Texas Tech Physicians, we immediately think of the patients that we serve each day. To better our patients brings us satisfaction and it takes an inspirational team member to always put patients first. Andrea Thomas of Pediatrics proved herself towards her fellow co-workers this year and was awarded the Patient First SPIRIT Award. Read the nomination letter that showed her outstanding work to our patients.




To be morally upright and ethical is that of a Texas Tech Physicians team member. We are reminded each day that it is our job to provide exceptional care for our patients. It takes integrity to be held accountable for these qualities, which Joe Guerra of Surgery, is known for by those around him. It is vital in health care to fulfill these attributes for a spectacular institute such as Texas Tech Physicians.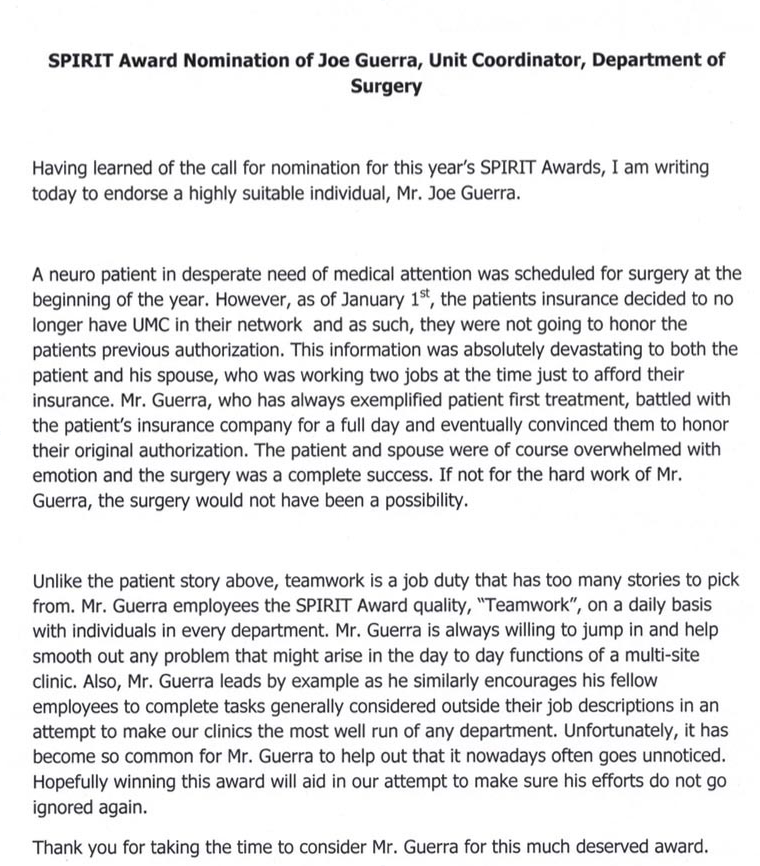 Congratulations to Andrea and Joe on your SPIRIT Award!