Congratulations to OB/GYN! The Masked Ryder narrowly edged out Bone A Fide, Eye Caramba, and Pedialitning to win the CG Preakness! The standings are shown below.




The remaining race, the MP Belmont, will go through the month of September. This race is the overall percentile rank compared to other medical schools. The current leader, as of today, is Sara Bellum (Neurology), but as you can see below the race is very close. Every horse still has a shot at 1st place and 40 points!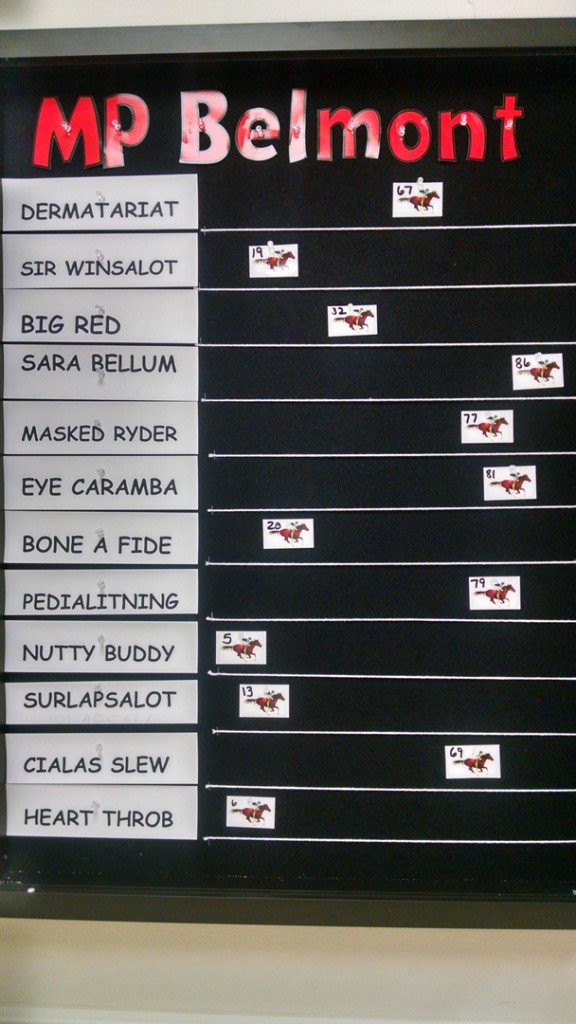 Also, keep in mind, the points you earn based on your finish in each race will determine the overall Triple Crown winner. The race is very close and the crown is up for grabs. Every department is still in the running.

Remember, the purpose of the Triple Crown is to improve the experience for our patients. We appreciate your efforts and wish you good luck through September!