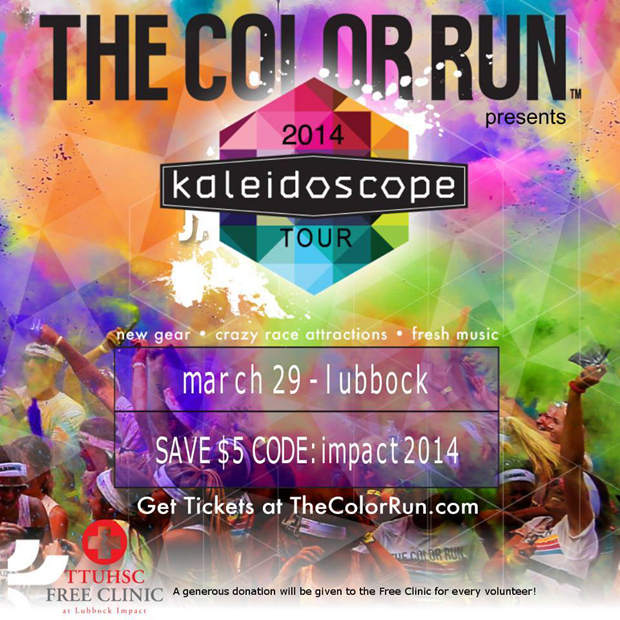 Lubbock-area runners and walkers of all ages and activity levels are invited to participate in The Color Run's™ 2014 Kaleidoscope tour in the Hub City on March 29 at Mae Simmons Park. Anyone who would like to register may receive $5 off the registration fee with coupon code IMPACT2014.

The un-timed race features a color station at each kilometer where participants are doused with colored powder before advancing to the next color station.

The Color Run™, known as The Happiest 5k on the Planet, debuted in January 2012 in Phoenix as the country's first paint race and has grown to be the largest event series in the nation

A portion of proceeds from the Lubbock event will go to the TTUHSC Free Clinic at Lubbock Impact. For more information or to volunteer, email Matt Driver at matthew.driver@ttuhsc.edu.