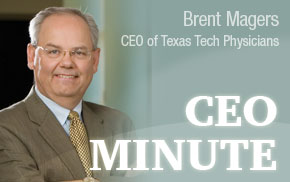 While it is generally advisable to look forward and anticipate the next move, I was cleaning out some old emails (they do pile up) and came across an article written in 2011 by Rosemarie Nelson, a principal at the time with the Medical Group Management Association Health Care Consulting Group. These are the things she recommended for a practice like ours:

1. Start electronic prescribing

2. Participate in the Physician Quality Reporting Initiative

3. Get interactive with your website and initiate patient portal services

4. Select and implement an electronic health record

5. Optimize staffing

As I look at that list, I am pleased we were either doing these things at the time Nelson wrote the article or have certainly started doing them since the article appeared. As a practice, we have found that being innovative — and trying to do those things which make sense for the practice — pays handsome dividends. We have plans for next steps and a number of COPICs and other groups are working now on new approaches. For example, Bill Henderson has led an effort to work out an electronic registration system (with many more features, too).

Pat Conover is working on the enterprise task manager, which will take the place of PCS work files. Great ideas come from a variety of sources — if you have an idea you would like to propose, send it to me and we will add it to our list (along with proper acknowledgement to you for your contribution.) We will have our annual planning session later this summer, and it would be nice to have as many ideas as possible.

We are starting vacation season. Hope you get some time off to recharge the batteries. Please be safe.