The CG Preakness is coming down to the wire! Several horses are neck-and-neck. Who will make the final push?

CG Preakness
Leader: Ob/Gyn and Orthopedics
Focus: Access domain of the CAHPS survey
Finish line: August 31st

MP Belmont
Leader: Neurology
Focus: National percentile rank compared to other academic centers measured on the Press Ganey medical practice survey
Finish line: September 30th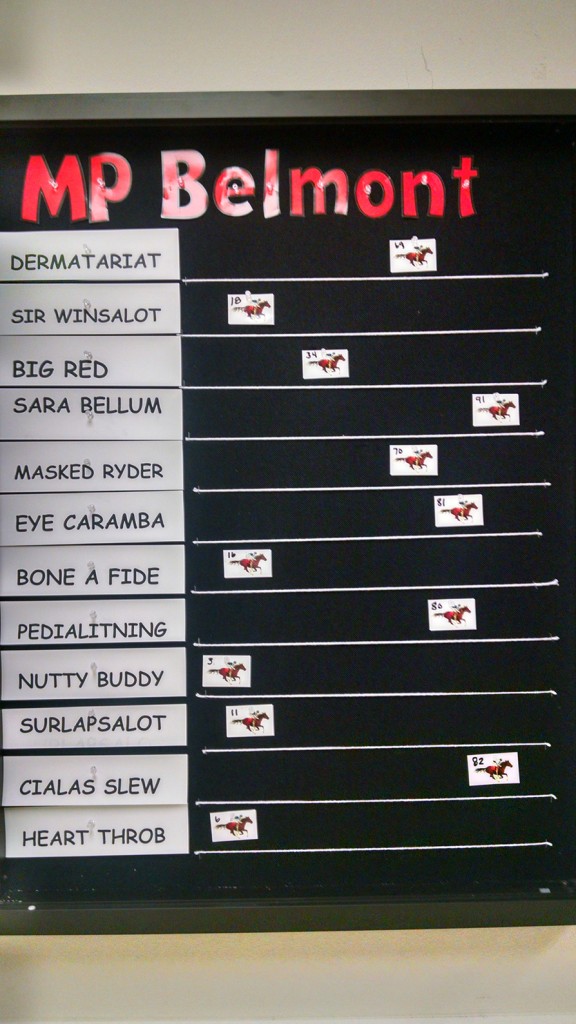 Current standings:

Department – Points Earned
CCH – 10
Psychiatry – 9
IM – 8
Dermatology – 7
Opthalmology – 6
Ob/Gyn – 5
FM – 4
Surgery – 3
Orthopedics – 2
Pediatrics – 1
Urology – 1
Neurology – 1

The Triple Crown is awarded to the department that accumulates the most points from all three races. The point value will double twice with the remaining two races, so no one is out of it yet!

Please encourage your department to do everything they can do to ensure the best service and care to each patient. It has always mattered, but with the CAHPS system, it matters even more now.

The 5 questions that make up the overall score are:
• Getting a routine appt as soon as needed
• Getting an urgent appt as soon as needed
• Getting a return call during normal business hours on the same day
• Getting an after-hours return call as soon as needed
• Being seen within 15 minutes of scheduled appt time

Good luck, everyone!