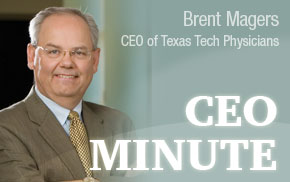 Early Wednesday morning last week, the federal Centers for Medicare and Medicaid Services (CMS) released 2012 Medicare physician claim information. You can look at the data on the CMS website. Be prepared for a massive amount of data. It includes Medicare payment and utilization data for about 880,000 physicians nationwide. The total of the Medicare payments to physicians is about $77 billion. Yes, this is, in the phrase of the day, big data by anyone's definition.

It includes information on utilization, payment (allowed amount and Medicare payment), and submitted charges organized by National Provider Identifier (NPI), Healthcare Common Procedure Coding System (HCPCS) code, and place of service. It is a graduate student's dream — or nightmare — on how to interpret all of this information.

And, I will say, interpretation is not a simple thing — as there are certainly limitations to the data. For example — the report shows total payments and includes reimbursement for high overhead costs, such as incurred in radiation oncology, which leads to higher payments. Total payments to doctors should not be interpreted as physicians' take-home pay — expenses have to come out of the payments.

Other people who will benefit from these data are marketing people. Want to know how many hip replacements are performed in a particular community on Medicare patients? It is in there. The data comes from Part B Medicare claims, which include doctor visits, laboratory tests, and outpatient treatments. The report covers 6,000 different types of services and procedures. I did some spot checks on physicians that I know (Texas Tech Physicians and non-Texas Tech Physicians) just to see how the data is set up and to better understand the format. It is very interesting.

One of the things that pops out, from even a cursory review of the data, is the wide variance in payments to doctors in the same specialty and across geographic borders. The media have picked up on what appears to be excessive payments to individual physicians. As always, Florida seems to be at the top of the list and that is no doubt due, at least in part, to the number of retirees who reside in the Sunshine State. But, Texas has a few doctors who have also raised questions. The report shows that Texas doctors received $4.6 billion from Medicare for treating the more than 3 million Medicare beneficiaries who reside in the Lone Star State.