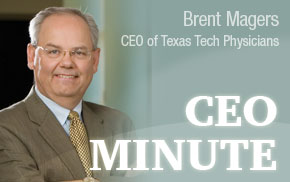 When Stephen Covey was once asked which of his famous Seven Habits of Highly Effective People was most difficult to achieve, he without hesitation said, "putting first things first."

Why is that so difficult? Most of us find that making an idea happen is usually more difficult and time consuming than announcing it in the first place. It requires prioritizing. And, frankly it requires hard work. The famous quote from Thomas Edison comes to mind, "Genius is 1 percent inspiration and 99 percent perspiration."

I read a recent article by Twitter creator and co-founder Jack Dorsey where he offered these ideas for making things happen:

Get your ideas out of your head and down on paper. As you put pen to paper, you're already testing and refining your idea.
Don't forget the element of good timing. Dorsey tried to launch a Twitter precursor when the timing wasn't right, and it failed. But he kept the idea around and re-launched it when the time finally made more sense.
Constantly iterate. Your idea isn't perfect? Adjust as you go. Dorsey has made improvements to Twitter as users suggest them.
Know when to stop writing or talking, and make your idea happen – or when to put it on the shelf.

Covey, Edison, Dorsey — they all seem to be saying something similar. At some point, we have to roll up our sleeves and make our ideas a reality.