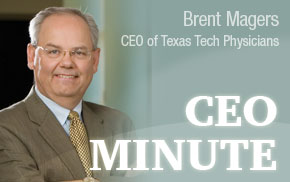 Florida Gov. Rick Scott and I were both in hospital administration in the Fort Worth area. I attended hospital meetings with him. Of course, he was not a state governor at the time; but I certainly respected him as a capable executive and leader who had years of experience in the medical field. He has a quick mind, for certain. It has been interesting to watch his rise to governor of a very populated and prominent state since I had at least a passing relationship with him.

I was interested in seeing recently that he had changed his position on expanding Medicaid in his state. Apparently, he has concluded that the advantages of the expanded Medicaid program offset any reservations he might have about the Affordable Care Act. He said in a newspaper article he still has concerns, but this is the route he is going. These are tough decisions for governors. I think the biggest issue for states is what happens when support from the federal government changes in the next few years. Other questions are how the expansion of Medicaid will affect health care costs, quality and access. All of these points are discussions in themselves.

I am not editorializing or telling any state what it should do — I am a mere interested observer of the health care scene. But, to see this most recent action by a former colleague who was just Rick, not Governor Scott, caught my eye and it will be interesting to see what comes of Florida's decision on this matter.