The Department of Pediatrics raised $1,000 for the Texas Tech Physicians Holiday Spirit Canpaign food drive through the sale of a department cookbook featuring favorite recipes from their employees.

The cookbooks were sold for $10, and all printed were sold.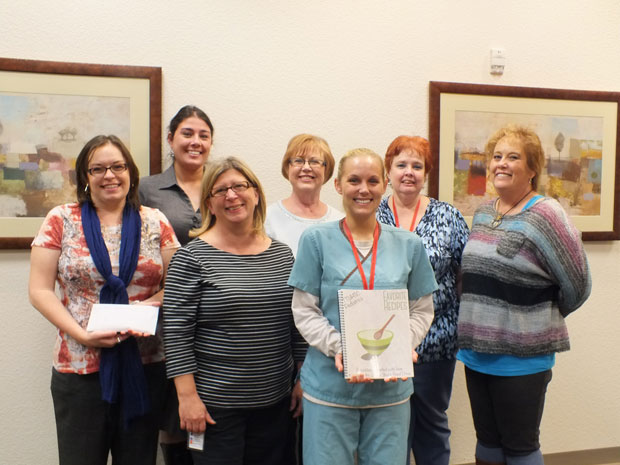 Pictured with organizers of the South Plains Food Bank are Pediatrics employees Amanda Anderson, Vicki Cline, Betty Sanders, Ashley Germany and Cristina McElwee.