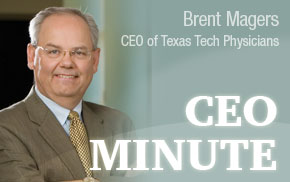 Clayton M. Christensen is a professor of business administration at Harvard Business School and author of, "How Will You Measure Your Life?" Christensen has written other good books including "The Innovator's Prescription," about what he calls a disruptive solution for health care.

Having overcome life-threatening cancer, Christensen's latest book considers how we would live if we applied the business lessons he teaches his high-flying students to our lives as well as to companies.

For example, he teaches his classes at Harvard that a person's capabilities are the product of their resources (talents, learning, material goods, time), processes (ways of thinking, experience of situations, skills) and priorities (values, decisions). He urges the reader to consider what is important in his or her life.

Christensen uses a theory from Frederick Herzberg, who asserts that the powerful motivator in our lives is not money; it is the opportunity to learn, grow in responsibilities, contribute to others, and be recognized for achievements.

Perhaps one does not think of Harvard as a place that would put emphasis on these things. It might be viewed by some as being too soft. But, this professor does, and he says he gets students to think about, well, how will they measure their lives. It was a good vacation read — thought provoking.

I often say vacation is for recreating (it is where we get the word recreation) — when we enjoy recreation, we are recreating ourselves, and that is a good thing, to return to work refreshed and renewed. I have said this before — but I hope you have had (or will have) some enjoyable vacation time this summer.