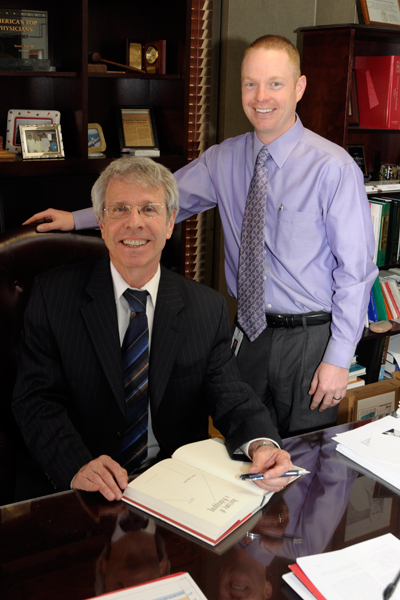 Bill Henderson, senior administrator, TTP-Orthopaedics, submitted the winning article about service excellence in our ongoing series of articles about our SPIRIT values.

All of our stated values are important to the success of our organization. But perhaps none is as important as service excellence. Without this we certainly would not put our patients first or have integrity. We wouldn't respect one another and would not be allowed the freedom to be innovative. Without service excellence, teamwork would be unheard of.

Service excellence has many faces. It's about retaining valued customers. It's about hiring and retaining the best employees. It's about giving those employees the opportunity to improve both themselves and the organization. It's even about the institution providing the best quality of life for its employees. Clearly, service excellence is more than something we do; it's our personality.

No matter what role you have within this organization, you can exhibit this value. Different people have different personality traits to achieve service excellence. It may be the way you smile at everyone you come across or the way you wheel a patient back into an exam room. More often than not, it's the communication we have with others. In our world, we may be the only positive human interaction a patient receives all day. All you have to do is spend a few minutes in the main lobby and you'll recognize that many of our 'guests' are from assisted living environments or broken homes. We must always remember why we chose this type of career; somewhere along the line we decided that caring for people, also known as health care, was a good idea. We all made the choice to have a career, not a job, helping people.

So why is service excellence important? It's who we are, it's what we do, and it's our commitment to improve both our person and our institution. Do not be too timid to take that extra step and help someone lost in the hall or stay another five minutes to make a phone call that could ease someone's heart and mind. Simply put, do the right thing and you will be providing service excellence.

Bill received an autographed copy of Dr. Berk's book Anatomy of a Kidnapping. Submit your articles on the topic "patient first" to brent.magers@ttuhsc.edu by 5 p.m. Friday for inclusion in next week's contest.