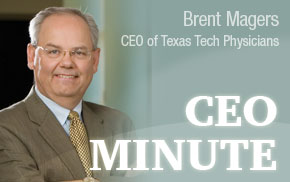 In last week's article, I mentioned the upcoming U.S. Supreme Court decision on the Patient Protection and Affordable Care Act, expected later this month, that will change health care as we know it. Hold on to your seatbelt.

In what ways will things change?

To begin with, more than 30 million people will be able to obtain insurance coverage through the law, which was passed more than two years ago. Plus, Medicaid is expected to cover more than 17 million additional people. In Texas, which ranks first in the percentage of uninsured, it is estimated that 2.5 million uninsured Texans would gain coverage under Medicaid and CHIP. Compare this to the 3.4 million currently covered. That is a huge change — if this comes to pass, where will these folks get the care they need? Something to think about, for sure.

Other features in the law include covering folks who cannot get insurance on the open market because insurers will not underwrite them or premiums are too high. The law requires that insurers accept all applicants. In addition, the law requires that insurers allow families to keep covering children up to age 26. Another change, it has banned insurers from placing limits on the maximum amounts they would pay for anyone's care.

Some say that is really up to the American people as they express their views in the upcoming presidential election. Positions of both major candidates are well known — the American people have a clear difference in the two major candidates regarding the law. This column is strictly apolitical, but we have to be thinking ahead. The AAMC is sponsoring workshops and briefings on how health care reform would affect our nation's medical schools. We can run from it if we like, but we cannot hide

Regardless of what happens, some things will not change. We will still deal with rising health care costs. We will still deal with trying to improve quality. Pleasing the patient? Yep, that is still there, too.