In memory of Dr. Stephen R. Covey1932-2012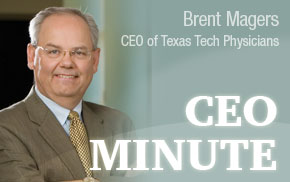 Dr. Stephen R. Covey, co-founder and a former vice chairman and director of FranklinCovey died July 16. You may know him best as the author of "The 7 Habits of Highly Effective People," I realize that pop management books come and go. If you visit Barnes and Noble, you will see an entire section of business books. Most of them, frankly, are not that good—they are shallow and contain little that is helpful. "The 7 Habits of Highly Effective People" is different, in my opinion—and it is not just my opinion, the book was named by Forbes as one of the 10 most influential management books ever written and has sold more than 20 million copies.

Why am I writing about Dr. Covey? I am paying him a tribute—I believe we should honor those to whom honor is due, and Dr. Covey has influenced my life, and continues to influence it. I look at my personal mission statement each week. I prepare goals related to the various roles that I have—leader, manager, husband, father and so forth. I find little phrases Dr. Covey popularized slip into my everyday language. For example, "think win, win," "begin with the end in mind," "be proactive," and "quadrant-two activity." I fall short of meeting these standards all of the time—but they provide a compass to me. A "true north."

You might say those phrases are just shopworn clichés. And, I will admit they have been used so much that it is easy to call them that. But, it is because they contain truth that people repeat them frequently. Why would one not want to strike deals that benefit both parties (win-win), or plan our work in advance (end in mind), or spend some time thinking about what is important, not just urgent (quadrant-two activity)?

We had an outside speaker at a retreat here a few years back. He noticed that we were discussing Dr. Covey's work and made a disparaging comment about it. He said he preferred books such as Machiavelli's "The Prince," "Winning Through Intimidation," "How to Get Revenge" and the like. Everyone is entitled to his or her views—it was probably just his philosophical bent—but I like books that advocate listening, collaborating and taking responsibility for one's own actions.

Two quick stories—I attended a national health care meeting a few years ago and Dr. Covey was one of the speakers. I really wanted to shake his hand and tell him I appreciated his work; but, there were a number of people around him chatting after his speech and it meant waiting. However, I determined it was something that I wanted to do, so I did it! I told him he had influenced me and that I appreciated his work. He was very modest and sincerely thanked me.

The other true story—last Christmas, one of our leaders here at the school knew I liked Dr. Covey's work and purchased a very nice leather bound edition of "The 7 Habits of Highly Effective People" personally autographed by Dr. Covey and gave it to me as a gift. I will not mention the name of the person who gave me the gift—it might embarrass him—but you can probably guess who did it.