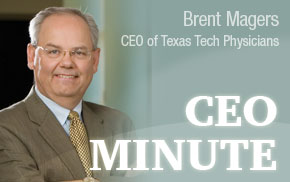 If you follow ICD-10 news, you know that last week U.S. Department of Health and Human Services Secretary Kathleen Sebelius announced that the federal government would delay, for an unspecified time, the implementation date for the new version of the diagnostic and procedural coding system.

I have mixed feelings about the announcement. In one sense it is a relief that we have more time and will not have to be ready by Oct. 1, 2013. On the other hand, ICD-10 has been widely used in many other countries for years, was first scheduled to replace ICD-9 in the United States in October 2011, and offers numerous advantages. (Part of my opinion comes from a general dislike of procrastination.)

I have spoken to several staff physicians at Texas Tech Physicians of Lubbock, and most are pleased with the decision to have more time, and I understand that position.

The primary reason for the delay is cost—for months, various groups have argued the switch from the old system to the far more granular ICD-10 will cost medical practices across the nation tens of thousands or even hundreds of thousands of dollars to install. The current thinking in the Department of Health and Human Services is that we do not need that burden at this time. That may be the correct position in these challenging economic times with so many factors at play. Have a good week!