Rear Adm. Raquel C. Bono (SOM '83) visited the TTUHSC Lubbock campus in November. Visiting with her was a great experience, although initially nerve-racking. Walking into a room full of naval officers is a little intimidating — especially when you know you'll be speaking with one of the most decorated women in the branch.I quickly learned there wasn't anything to worry about. Bono is personable, loves her job and credits the Texas Tech University Health Sciences Center (TTUHSC) for attributing to her success.
The Beginning
Bono applied to multiple medical schools upon graduation from the University of Texas in Austin in 1979. She chose TTUHSC because of the transparent service mission the school displayed.

"I was attracted to TTUHSC initially because of the great sense of service and community," she said. "Then once I accepted and became a student I realized that I was getting to be involved from the very beginning. The medical training TTUHSC was offering was very pragmatic and unique at the time. I was in the clinics and getting my hands dirty from the beginning, which I believe set me up with an excellent foundation in the medical field."

Bono joined the Navy as a medical student. She was on a health profession scholarship program, which sponsored her throughout medical school if she applied to their training programs and paid back every year of school with service to the Navy.

"When I got to the first fork in the road about whether or not I should stay in the service or leave because I had fulfilled my obligated duty, I noticed a correlation between health care and the military. Managed care was beginning to emerge in the health care field all over the nation, which brought about many challenges for health care professionals. I realized the military already had the infrastructure to make managed care work, so I knew if I could learn a bit more about how they made managed care work in the military, I could bring that knowledge and training to the health care field if I ever decided to leave the Navy. Every time the decision came back around to leave or stay, I realized that the service element of the Navy was what made me stay, which is something I originally found at TTUHSC. Plus, I was having way too much fun to leave!"

It's in Her Blood
Bono is not the first of her family to be in the military or even the health care arena. In fact, her brother is currently serving as a flag officer, as well, making them the first Filipino siblings to serve side by side as rear admirals. However, it all started with Bono's grandfather, who wasn't even a U.S. citizen at the time. During World War II, the U.S. offered commissions to Filipinos if they wanted to join the service, so her grandfather accepted.

"My grandfather was an OB-GYN by training, so what he would do is take care of his patients during the day and then at night he would go into the field with the rest of his company," Bono said. "And he was not a combat surgeon in the military, he had actually signed on as a line officer, so he was in the infantry, which was how he became a prisoner of war. The neat part of his story is after the war in recognition for his service to the military, he was granted fellowship training as an OB-GYN at the old Walter Reed Army Medical Center. He was so enamored of his experience there that he named his next son upon returning home Walter Reed. I'm now the director of Walter Reed National Military Medical Center, so I guess his story has now gone full circle."

Bono's father also served in the military, and they shared an experience together that was truly unique.

"My father served in the Navy, as well, as a reserve medical core officer, and he and I were deployed at the same time during the first Gulf War. I was on land at the fleet hospital, and he was aboard the USNS Mercy. We had Army Black Hawk helicopter pilots assigned to our hospital, and they needed to do their landing quads on the Mercy so I hopped on the helicopter to have lunch with my dad that day."

What it Takes
Bono has a very broad portfolio as a flag officer. Her primary job is to oversee the health care market in the national capital region, which includes two hospitals: Walter Reed National Military Medical Center and Fort Belvoir Community Hospital. However, within her market, which has about 450,000 covered lives, she also oversees nine outpatient military clinics and coordinates the care of patients between the clinics and the two hospitals.

She also had a pretty extensive resume before she was instated as rear admiral. You can read more about them in her official biography.

However, Bono would have never made it this far without her experiences from TTUHSC.

"My education from TTUHSC has influenced my career path on an everyday basis," she said. "Had it not been for what I learned at TTUHSC, I would never have established the foundation to continue going through my medical career, as well as the element of being able to serve others who are either underrepresented or had a need, which is what attracted me to TTUHSC in the first place. That's what I continued to develop during my time at TTUHSC with every one of my patients. I saw that I could give back and being able to take that to the Navy and, more importantly, for me to be able to help the selection of people that will follow behind me that will also have the same calling.

"I was on the admissions committee at TTUHSC, as well, and it was a very enlightening experience. It made me more mindful of all the different domains that create a person and how you want to evaluate that and how you can help select it. I took that experience into my Navy career, too, when choosing people for naval residencies and internships. And, most importantly, I learned from TTUHSC to strategically select people who will fit with your overall mission and goals, which all centers around service."


It was an enlightening hour and made me proud to work for an institution that turns out incredible medical professionals like Rear Adm. Bono.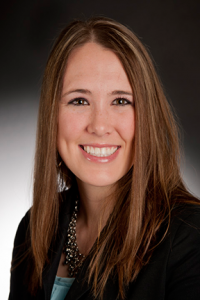 Kara Bishop
Sr. Editor
Pulse Magazine